Winchester Rifles - Combination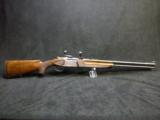 Winchester Grand European Boar Model 12 ga over 7x57 with 25" barrel. Factory scope mounts. Metal is 98% Wood 95%. This gun is a great buy!
...Click for more info
Seller: Gulf Breeze Firearms
Area Code: 850
$3,795.00
Winchester Super Grade XTR 101 12 GA / .30-06 over under with Leupold Vari-X III 1.5-5X scope with Leupold detachable mount, Winchester hard case inc.
...Click for more info
Seller: Cabelas Cheektowaga
Area Code: 716
$3,499.99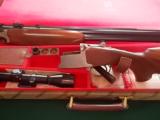 25" bbls., shotgun win-chokes, SST, tight swirl scroll engraving, preminum American walnut stock & grooved forearm, 1" red Factory pad, EAW quick detatch mounts, Leupold Vari-X 111-&nbsp
...Click for more info
Seller: Charlie Hancock
Area Code: 731
$3,000.00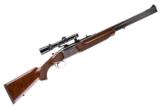 25" BARREL WITH 1/4 RIB SIGHT FULL CHOKE 3" CHAMBER AND A LEUPOLD VARIX 3 1.5-5 WITH FACTORY QD MOUNTS SINGLE SELECTIVE TRIGGER EJECTORS FIELD FOREARM PISTOL GRIP EXCELLENT CONDITION N
...Click for more info
Seller: Steve Barnett Fine Guns
Area Code: 662
$4,750.00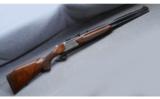 Seller: Cabelas Rogers
Area Code: 763
$4,299.99