Winchester Rifles - Combination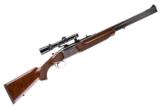 25" BARREL WITH 1/4 RIB SIGHT FULL CHOKE 3" CHAMBER AND A LEUPOLD VARIX 3 1.5-5 WITH FACTORY QD MOUNTS SINGLE SELECTIVE TRIGGER EJECTORS FIELD FOREARM PISTOL GRIP EXCELLENT CONDITION N
...Click for more info
Seller: Steve Barnett Fine Guns
Area Code: 662
$4,750.00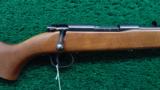 Cal 22 S, L or LR. 21" bbl, sporting sights, grooved receiver and tubular mag fed through the butt. Metal retains most blue with good markings. Monte Carlo stock with grooved plastic buttplate. W
...Click for more info
Seller: LeRoy Merz Antique Guns
Area Code: 218
$300.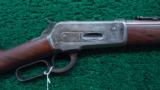 Cal 40-82. 3/4 length mag tube. 22 inch barrel. Fancy deluxe wood in excellent cond with correct carbine style buttplate. Overall metal is mostly a light grey color starting to turn plum color. Excell
...Click for more info
Seller: LeRoy Merz Antique Guns
Area Code: 218
$8,750.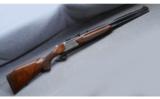 Seller: Cabelas Rogers
Area Code: 763
$4,299.99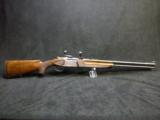 Winchester Grand European Boar Model 12 ga over 7x57 with 25" barrel. Factory scope mounts. Metal is 98% Wood 95%. This gun is a great buy!
...Click for more info
Seller: Gulf Breeze Firearms
Area Code: 850
$3,795.00
Winchester Super Grade XTR 101 12 GA / .30-06 over under with Leupold Vari-X III 1.5-5X scope with Leupold detachable mount, Winchester hard case inc.
...Click for more info
Seller: Cabelas Cheektowaga
Area Code: 716
$3,499.99