Winchester Rifles - Model 53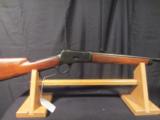 WINCHESTER MODEL 53, BLUE 99% OF REFINISH , WOOD VERY GOOD HAS FINISH ADDED. CALIBER 44-40 WCF. MECHANICS EXCELLENT, BORE EXCELLENT. NEED MORE INFORMATION PLEASE CALL OUR OFFICE
...Click for more info
Seller: MAX T. FRANCE
Area Code: 716
$1,995.00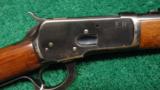 25-20 cal. The model 53 is a very popular gun. We have a hard time keeping them on the shelf. This one has most blue remaining. Thinning in some spots. Unfortunately someone has stamped in the letters
...Click for more info
Seller: LeRoy Merz Antique Guns
Area Code: 218
$ 1,875.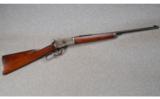 Seller: Cabelas Dundee
Area Code: 734
$1,649.99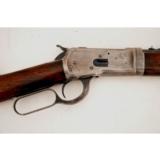 Winchester - Model 53 Takedown 44-40 circa 1925 Maker:Winchester Model:Model 53 takedown Style:Rifle Action:lever Gauge/Caliber:44-40 Barrel Length:21 Scope/Sights:iron Sights
...Click for more info
Seller: Kevin's of Thomasville
Area Code: 229
$4,995.00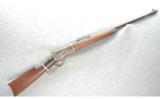 Seller: Cabelas La Vista
Area Code: 402
$1299.99

Winchester 53 .32 WCF caliber rifle. Manufactured approximately 1925. Takedown model. Bore is excellent. Barrel, tube, and forend cap have 99% blue. Frame has about 90% plus blue with some flaking blu
...Click for more info
Seller: Collectors Firearms
Area Code: 713
2,575.00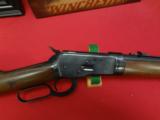 A model 53, ist year production, takedown, fitted for a sliencer, cal. 25-20, all in original condition, 99%, can,t see a mafk on the gun add for postage, wrapping and ins.
...Click for more info
Seller: irish no 2
Area Code: 715
$3995.00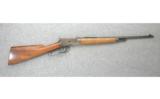 Seller: Cabelas Richfield
Area Code: 262
Was 2999.99 1989.66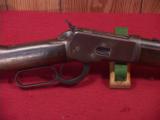 WINCHESTER 53 32-20, BARREL AND RECEIVER TURNING BROWN, GOOD SOLID WOOD SHOWING HUNTING USE, DECENT BORE WITH A LITTLE LIGHT PITTING, SN. 6262, MADE 1926
...Click for more info
Seller: WILDWOOD INC
Area Code: 207
$1,795.00