Featured Gun Classifieds Winchester Rifles - Model 53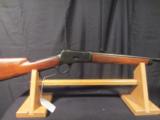 WINCHESTER MODEL 53, BLUE 99% OF REFINISH , WOOD VERY GOOD HAS FINISH ADDED. CALIBER 44-40 WCF. MECHANICS EXCELLENT, BORE EXCELLENT. NEED MORE INFORMATION PLEASE CALL OUR OFFICE
...Click for more info
Seller: MAX T. FRANCE
Area Code: 716
$1,995.00
Winchester Rifles - Model 53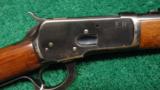 25-20 cal. The model 53 is a very popular gun. We have a hard time keeping them on the shelf. This one has most blue remaining. Thinning in some spots. Unfortunately someone has stamped in the letters
...Click for more info
Seller: LeRoy Merz Antique Guns
Area Code: 218
$ 1,875.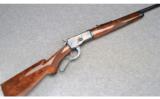 Wood shows a couple faint storage marks and remains excellent. Blue and bore also excellent. Complete with box. Incredible wood!!!
...Click for more info
Seller: Cabelas Wheeling
Area Code: 304
$1,399.99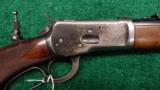 Very rare Winchester Model 53 Deluxe that happens to be in the extra rare 44WCF caliber. These guns are very hard to find, and especially in this condition. Very nicely figured wood with checkered PG.
...Click for more info
Seller: LeRoy Merz Antique Guns
Area Code: 218
$ 18,500. sale pending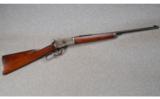 Seller: Cabelas Dundee
Area Code: 734
$1,649.99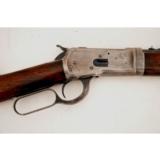 Winchester - Model 53 Takedown 44-40 circa 1925 Maker:Winchester Model:Model 53 takedown Style:Rifle Action:lever Gauge/Caliber:44-40 Barrel Length:21 Scope/Sights:iron Sights
...Click for more info
Seller: Kevin's of Thomasville
Area Code: 229
$4,995.00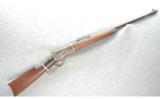 Seller: Cabelas La Vista
Area Code: 402
$1299.99

Winchester 53 .32 WCF caliber rifle. Manufactured approximately 1925. Takedown model. Bore is excellent. Barrel, tube, and forend cap have 99% blue. Frame has about 90% plus blue with some flaking blu
...Click for more info
Seller: Collectors Firearms
Area Code: 713
2,575.00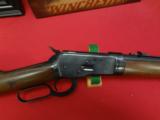 A model 53, ist year production, takedown, fitted for a sliencer, cal. 25-20, all in original condition, 99%, can,t see a mafk on the gun add for postage, wrapping and ins.
...Click for more info
Seller: irish no 2
Area Code: 715
$3995.00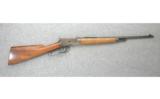 Seller: Cabelas Richfield
Area Code: 262
Was 2999.99 1989.66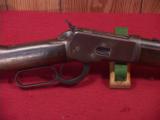 WINCHESTER 53 32-20, BARREL AND RECEIVER TURNING BROWN, GOOD SOLID WOOD SHOWING HUNTING USE, DECENT BORE WITH A LITTLE LIGHT PITTING, SN. 6262, MADE 1926
...Click for more info
Seller: WILDWOOD INC
Area Code: 207
$1,795.00