Winchester Rifles - Model 65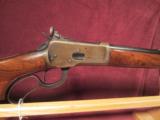 WINCHESTER MODEL 65 218 BEE CALIBER, SERIALNUMBER 10028XX EXCELLENT BORE, FACTORY BOLT PEEP SIGHT. NO EXTRA HOLES ,RECEIVER OR BARREL. FINISH BLUE TURNING PLUM. WOOD VERY GOOD FINISH ADDED.&nbsp
...Click for more info
Seller: MAX T. FRANCE
Area Code: 716
$3,995.00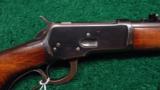 Cal 25-20. Nice looking gun with 80%+ blue on the receiver. A little wear to the high points. Bottom is not even worn. Bbl also has most blue remaining with slight wear at the muzzle. Forearm cap stil
...Click for more info
Seller: LeRoy Merz Antique Guns
Area Code: 218
$ 3,975.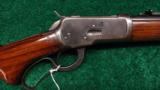 32 cal. Overall VG cond gun. Most blue remains on bbl with a couple of wear spots and some light cleaning done towards the front sight. Good blue on forearm cap. Receiver still has blue that is beginn
...Click for more info
Seller: LeRoy Merz Antique Guns
Area Code: 218
$ 3,295.

.25-20 caliber, 22" barrel, button half magazine, finished blue overall, plain forend and pistol grip buttstock ending with a shotgun style buttplate. Retaining 99% plus original barrel and
...Click for more info
Seller: Monty Whitley
Area Code: 717
$7,995.00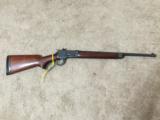 I am selling a Winchester Model 65 with a production date of 1937. Rifle is in great shape, check out the pictures. Rifle is in .357 Magnum. Send any questions to me before you purchase. P
...Click for more info
Seller: divilish
Area Code: 903
$2,350.00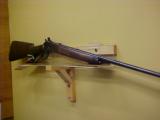 USED: IN VERY GOOD CONDITION WINCHESTER 65 IN .218 BEE, 7-DIGIT SERIAL #, WOOD IS IN NICE CONDITION, NO CRACKS, SPLITS, MISSING PIECES, METAL IS IN NICE CONDITION, NOTHING MAJOR, FEW SPOTS OF CLEANED
...Click for more info
Seller: DOMINIONOUTDOORS
Area Code: 540
$2,499.99
WINCHESTER MODE 65 LEVER ACTION RIFLE 218 BEE. WOOD STOCK BLUED BARREL ALL ORIGINAL HAS STEEL BUTT PLATE. PEEP SIGHT MOUNTED ON BOLT. HAS BEEN DRILLED AND TAPPED FOR A SIDE MOUNT. &nb
...Click for more info
Seller: DOMINIONOUTDOORS
Area Code: 540
$2,499.99
Winchester Model 65 Rifle .218 Bee caliber (highest demand) As new condition appears unfired since restoration 24" barrel Half length magtube holds 7 Professionally res
...Click for more info
Seller: Elephant & Castle Fine Arms
Area Code: 417
$3,995.00