Sorry! You're too late.
The Zastava M70 .270 Win GI# 100900008 has been sold.
Click
here
to see what else is available by Cabelas Tualatin.
View other listings in this category....
Zoli Rifles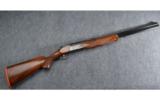 This gun is beautiful. It is hard to tell if it has even been fired before. It is in amazing condition. Perfect for the exotic big game hunter or collector!
...Click for more info
Seller: Cabelas Gainesville
Area Code: 571
$5999.99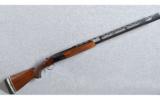 Seller: Cabelas Boise
Area Code: 208
$1,399.99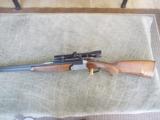 Antonio Zoli 8x57 JRS Ejector Double Rifle with full coverage game scene engraving surrounded by scroll. An Elk is on the left, a Mule Deer on bottom and a Big Horn Sheep on the right.
...Click for more info
Seller: W David Powell
Area Code: 727
$3,995.00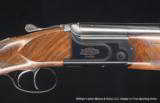 ANTONIO ZOLI, O/U Express Double Rifle, .450 / .400 3" NE, 25'', DT with set trigger, Ejectors, Pistol Grip, Schnable forearm, 1/4 rib with Express sights, Blued Receiver, Pad,
...Click for more info
Seller: William Larkin Moore & Sons
Area Code: 480
$9995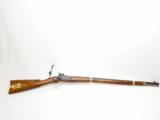 This .58 caliber Zouave Musket has a tapered round 1-1/8" to 7/8" x 33" browned barrel. The rear sight dovetail has been filled and a vernier tang sight has been inletted into
...Click for more info
Seller: The Gun Works
Area Code: 541
$450.00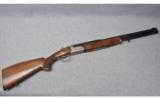 Seller: Cabelas West Chester
Area Code: 513
Was $4,059.77 Now $3,999.66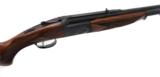 Zoli - Focus II Express - 9.3 x 74R caliber - Item Number: 238666 Rifle type: Double Rifle Action: Boxlock Barrel length: 21 1/2 Sights: Adj. Peep Rear / Post Front Weig
...Click for more info
Seller: Griffin & Howe
Area Code: 973
$6,500.00
Zoli Combination Gun 12 Gauge/ .222 Rem shotgun. Italian made over/under combination gun with 23 ½" barrels, in neat 12 Gauge and .222 Rem caliber. Has engraved silver receiver and figure
...Click for more info
Seller: Collectors Firearms
Area Code: 713
3,495.00

This is a very attractive double rifle in 308 Winchester. Handles quick, and has proven to be surprisingly accurate. Included is a fantastic Carl Zeiss scope. Model EX80 Leopard. 308 Win. If you
...Click for more info
Seller: PugetSoundSellers
Area Code: 206
$3,500.00