Sorry! You're too late.
The Armalite AR 17 GI# 100683124 has been sold.
Click
here
to see what else is available by Roger Berryhill.
View other listings in this category....
Featured Gun Classifieds AR-15 Shotguns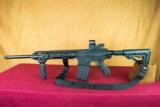 XTR-12 tactical semi-automatic shotgun is manufactured in Turkey by UTAS Defense. It is designed as a weapon for police and civilian use, best suited for tactical work, practical sport shooting and ho
...Click for more info
Seller: TacOpShop
Area Code: 801
$1,375.00
AR-15 Shotguns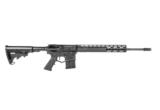 BRAND NEW IN THE BOX AND READY TO SHIP! BUY IT NOW!! After years of development, American Tactical is proud to finally release the Omni Hybrid 410 semi-auto shotgun! Built on our patente
...Click for more info
Seller: Elk County Ammo and Arms
Area Code: 814
$549.99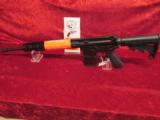 American Tactical Imports Omni Hybrid Shotgun .410 Description: ATA Omni Hyb SA SHT 410/18 5R Love the Aesthetic of the AR Platforms, But Love To Shoot Shotguns, Why Not Have Both! American Tactica
...Click for more info
Seller: United Sportsmen's Company
Area Code: 815
$575.00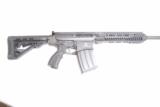 UTAS XTR-12 Standard. Semi-Auto 12GA Black Matte Finish, 12 ga., 5 round capacity, takes optional XTR-12 10 Round Mags (not included) NIBS with minor handling wear $900
...Click for more info
Seller: Connecticut Shotgun
Area Code: 860
$900.00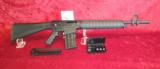 12ga AR15 M16 platform Emperor Firearms TM1950 A great compliment to the AR16 and M16 Platform! This fine 12ga is great for the collection, it is designed with the AR platform in mind.
...Click for more info
Seller: United Sportsmen's Company
Area Code: 815
$499.00

AR-15 Style Semi-auto shotgun. Perfect for three gun matches or home defense. Brand-new Guns. Tristar has done it again with another world-beater. -Caliber: 12 Gauge -20" barrel -Fu
...Click for more info
Seller: United Sportsmen's Company
Area Code: 815
$470.00

Seller: United Sportsmen's Company
Area Code: 815
$599.00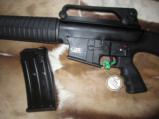 Item Description MKA 1919 12ga AR Platform Shotgun!! Patterned from the AR15 platform, this 12ga semi-auto with a detachable magazine is just awesome! This unit includes two(2) 5 round magazines and
...Click for more info
Seller: United Sportsmen's Company
Area Code: 815
$775.00