Browning Belgium Shotguns - Double Automatic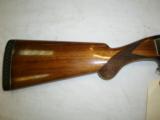 Belgium Browning Twentyweight, 12ga, Semi auto double auto. 26" Vent rib barrel with full choke. Factory finish on both wood and metal. SN is A327xx. Email me if you would like these pics sent to
...Click for more info
Seller: Michael Murphy & Sons
Area Code: 316
$999.00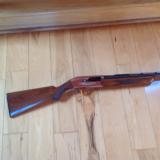 Seller: Jerry
Area Code: 260
$1,895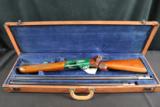 MADE IN BELGIUM AROUND 1955. THIS RECIEVER HAS BEEN DAMAGED BEYOND REPAIR. BEING SOLD FOR CASE, BARRELS, AND PARTS. FIRST BARREL IS 26 INCHES AND CHOKED SKEET. SECOND BAR
...Click for more info
Seller: ART'S GUN SHOP
Area Code: 636
$900.00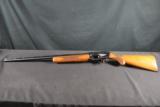 MADE IN BELGIUM IN 1961. BARREL IS 28 INCHES WITH A VENT RIB AND CHOKED FULL. 95% CONDITION. PLEASE ADD $35 FOR SHIPPING. RETURN POLICY: We offer a 3 day return policy.&nbsp
...Click for more info
Seller: ART'S GUN SHOP
Area Code: 636
$900.00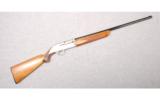 Seller: Cabelas Hamburg
Area Code: 610
Was: 719.66 Now: 649.66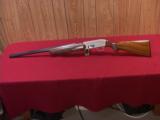 BROWNING DOUBLE AUTO LIGHT WEIGHT 12GA 28" MOD RAISED RIB, 97% BARREL, 97% VELVET GREY RECEIVER, VG WOOD WITH A FEW MINOR MARKS AND DINGS
...Click for more info
Seller: WILDWOOD INC
Area Code: 207
$1,150.00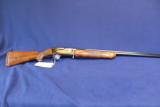 Very Nice early Browning Double Automatic Lightweight (not twentyweight) with 2 Barrels 1- 28" modified the 2nd is a 30" full, both are solid ribs. It also includes two butt
...Click for more info
Seller: Vintage Arms of Illinois
Area Code: 847
$950.00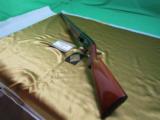 Browning Twenty Weight 12 Ga. semi-auto shotgun with paperwork. Comes in 26" vent rib barrel with full choke. The gun is in great shape, except notice on the Stock bottom, and on the forear
...Click for more info
Seller: waycon
Area Code: 513
$1275.00 + ship.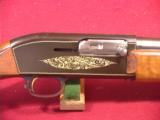 BROWNING TWENTY WEIGHT 12GA 26 1/2" MOD, 97% BLUE, VG WOOD WITH FEW DINGS, 15" LOP OVER PAD
...Click for more info
Seller: WILDWOOD INC
Area Code: 207
$895.00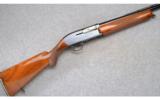 Receiver shows some light carry wear. Wood shows some light use marks and remains free of cracks. Bore is excellent. Belgian manufacture. No box.
...Click for more info
Seller: Cabelas Wheeling
Area Code: 304
Was $999.99 Now $909.88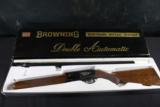 MADE IN BELGIUM IN 1971. (LAST YEAR). BARREL IS 26 INCHES WITH A VENT RIB AND CHOKED SKEET. CORRECT BOX. PLEASE ADD $50 FOR SHIPPING. 99% CONDITION. RETURN POLICY:&nbs
...Click for more info
Seller: ART'S GUN SHOP
Area Code: 636
$1,600.00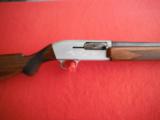 For your viewing isa Browning Dbl. Auto in 12 ga. 26" mod. choke. LOP 14" DAC 1 5/8" DAH 2 1/2" shotgun in very good condition a few handeling marks in wood. noth
...Click for more info
Seller: Bill Queen
Area Code: 406
$595.00 + shipping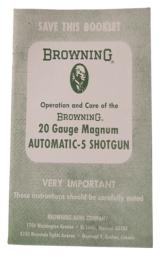 Seller: Connecticut Shotgun
Area Code: 860
$9.95