Sorry! You're too late.
The Classic Doubles 101 II 410ga GI# 100659775 has been sold.
Click
here
to see what else is available by Kevin's of Thomasville.
View other listings in this category....
Classic Doubles Shotguns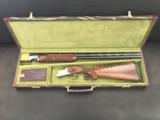 SOLD. Classic Doubles. Grade II 28ga. Baby frame. 28 inch barrels. Factory choke tubes. Excellent condition throughout. Includes rare case.
...Click for more info
Seller: eldun enterprises
Area Code: 602
* Sold *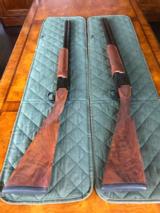 "CLASSIC DOUBLES" PAIR OF GUNS 12 GUAGE AND 20 GAUGE FIELD GRADE HUNTING GUNS THESE GUNS ARE ESSENTUALLY LIKE NEW - THERE IS ONE TINY SCRATCH ON THE 20 GAUGE - YOU'LL HAVE TO LOOK FO
...Click for more info
Seller: Quillen-Worfe
Area Code: 210
$5500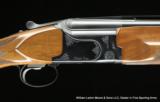 CLASSIC DOUBLES Classic Single Barrel Trap O/U 12 GA ID #4276 MakeCLASSIC DOUBLES Model DescriptionClassic Single Barrel Trap TypeO/U Gauge12 GA Price$1,600.00 Serial #CT2-551 CountryAm
...Click for more info
Seller: William Larkin Moore & Sons
Area Code: 480
$1,600.00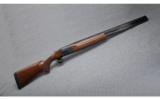 Seller: Cabelas East Hartford
Area Code: 860
$4,499.99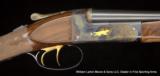 ITHACA CLASSIC DOUBLES Model 6E SXS 28ga & .410 ga multi gauge two barrel set ID #4662 Make ITHACA CLASSIC DOUBLES Mo
...Click for more info
Seller: William Larkin Moore & Sons
Area Code: 480
$19,000
Classic Doubles 101 Field 20ga 26" barrel Maker: Classic Doubles Model: 101 Style: Shotgun Action: Over and Under Gauge/Caliber: 20ga Engraving: scroll Barrel Length:
...Click for more info
Seller: Kevin's of Thomasville
Area Code: 229
$3,995.00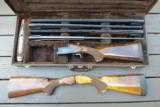 4 Barrel skeet with case. 27 1/2: barrels. Factory porting on 12 and 20 gauges. Factory lengthened forcing cones. Factory adjustable trigger. Factory left hand and right hand stocks. Identical gun to
...Click for more info
Seller: Paul G
Area Code: 740
5,000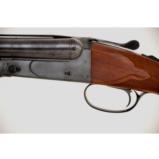 Seller: Kevin's of Thomasville
Area Code: 229
$14,995.00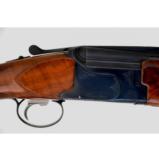 Seller: Kevin's of Thomasville
Area Code: 229
$2,800.00
Seller: Kevin's of Thomasville
Area Code: 229
$7,500.00