Sorry! You're too late.
The CLASSIC DOUBLES Classic Trap 12ga 34" GI# 100591477 has been sold.
Click
here
to see what else is available by William Larkin Moore & Sons.
View other listings in this category....
Classic Doubles Shotguns

A very dynamic light and lively pointable bird gun from France. Sidelock self opener with ejectors. Easy to carry and shoot Ready to go a field.
...Click for more info
Seller: OldDominionClassicDoubles
Area Code: 757
$3,900.00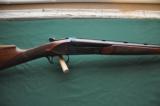 Classic Doubles Model 201 20 Gauge Side by Side Shotgun. 26" vent rib barrels, choked improved cylinder and modified, chrome lined bores and is compatible with steel shot. Dual ivory beads with c
...Click for more info
Seller: ScottJ
Area Code: 585
SOLD PENDING FUNDS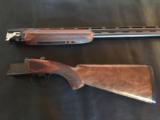 Winchester Classic Doubles 20ga 28" Barrels Factory Dimishions Winchoke Tubes Excellent Condition Light Wood Marks Metal/Bores Fine $2000.00 Shipped
...Click for more info
Seller: eldun enterprises
Area Code: 602
$2000.00
Seller: Cabelas Hazelwood
Area Code: 314
$1349.99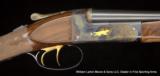 ITHACA CLASSIC DOUBLES Model 6E SXS 28ga & .410 ga multi gauge two barrel set ID #4662 Make ITHACA CLASSIC DOUBLES Mo
...Click for more info
Seller: William Larkin Moore & Sons
Area Code: 480
$19,000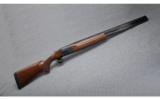 Seller: Cabelas East Hartford
Area Code: 860
Was: $4,499.99 Now: $4,059.88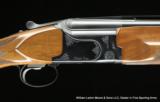 CLASSIC DOUBLES Classic Single Barrel Trap O/U 12 GA ID #4276 MakeCLASSIC DOUBLES Model DescriptionClassic Single Barrel Trap TypeO/U Gauge12 GA Price$1,600.00 Serial #CT2-551 CountryAm
...Click for more info
Seller: William Larkin Moore & Sons
Area Code: 480
$1,600.00
Classic Doubles 101 Field 20ga 26" barrel Maker: Classic Doubles Model: 101 Style: Shotgun Action: Over and Under Gauge/Caliber: 20ga Engraving: scroll Barrel Length:
...Click for more info
Seller: Kevin's of Thomasville
Area Code: 229
$3,995.00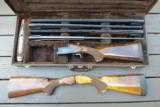 4 Barrel skeet with case. 27 1/2: barrels. Factory porting on 12 and 20 gauges. Factory lengthened forcing cones. Factory adjustable trigger. Factory left hand and right hand stocks. Identical gun to
...Click for more info
Seller: Paul G
Area Code: 740
5,000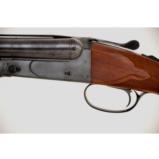 Seller: Kevin's of Thomasville
Area Code: 229
$14,995.00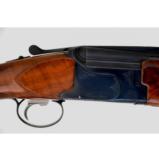 Seller: Kevin's of Thomasville
Area Code: 229
$2,800.00
Seller: Kevin's of Thomasville
Area Code: 229
$7,500.00