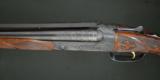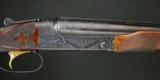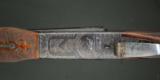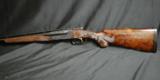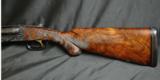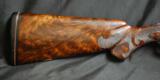 CSMC – M21-6 Pigeon Grade, 28ga. 30"
Guns International #: 100529882 Seller's Inventory #: 24876
Category: Connecticut Shotguns - CSMC - Shotguns - 28 Gauge

Seller's Information
When emailing or calling sellers direct, please mention that you saw their listing on GunsInternational.com



Seller: Connecticut Shotgun
Company: Connecticut Shotgun
Member Since: 3/6/07
State: Connecticut
Zip: 06053
Country: United States
Phone: (860) 225-6581
Number of Active Listings: 1544
Seller: FFL Dealer
Return Policy: 3 day inspection and return policy on used guns.
3 days - (USED GUNS ONLY) DOES NOT APPLY TO NEW GUNS
Payment Types Accepted: MC, Visa, Discover, Cert Check


Description:

CSMC – M21-6 Pigeon Grade, 28ga. 30" M/F, AAA Fancy full feathercrotch American black walnut capped pistol grip stock, black Winchester style leather covered pad, vent rib, auto ejectors, gold single selective trigger, B-Carve checkering pattern, slender beavertail forend, flatside roundframe receiver with lightening cuts on watertable, jeweled flats, gold oval, pistol grip cap marked PIGEON GRADE in gold, as new and perfect condition throughout, includes leather makers case, available for immediate delivery, includes lifetime warranty.

14 5/8" x 1 1/4" x 2",
7 lbs., 7 oz.
$19,995


Price: $19,995.00