Harrington & Richardson Shotguns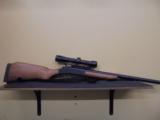 CONSIGNMENT VERY GOOD CONDITION HARRINGTON & RICHARDSON ULTRA SLUG 20 GA 24" RIFLED BARREL WITH SWIFT 4X32 SCOPE AND SLING We also carry Bushnell, Nikon, Vortex, Leupold,
...Click for more info
Seller: DOMINIONOUTDOORS
Area Code: 540
$299.99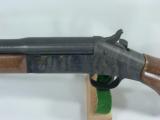 Seller: WILDWOOD INC
Area Code: 207
$225.00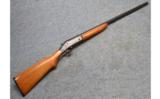 Seller: Cabelas Wichita
Area Code: 316
$249.99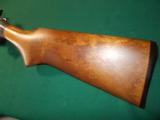 25 3/4" rifled bbl., brass bead front, semi-adj. open rear 32 ga. gaming side release shotgun also anetherizing animal dart gun, , stricking case colored frame, walnut colored Birch stock, f
...Click for more info
Seller: Charlie Hancock
Area Code: 731
$349.00

HARRINGTON & RICHARDSON – 10 GA SIDE X SIDE SHOTGUN – 30" DAMASCUS BARRELS - FULL/FULL – SEMI PISTOL GRIP – DOUBLE TRIGGERS – H & R LOGO BUTTPLA
...Click for more info
Seller: Stephen Cobb Quality Guns
Area Code: 908
$1,000.00

H&R MODEL 349 GAMEMASTER, 12 GA, 26" BARREL, H&R VARICHOKE, L.O.P. 13.5", WALNUT STOCK WITH PISTOL GRIP IS SOLID, NO CRACKS OR MAJOR GOUGES, ACTION IS COMPLETE AND CLOSES NICELY, TRI
...Click for more info
Seller: Sprague's Sports Inc.
Area Code: 800
$249.00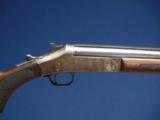 Harrington & Richardson marked Gibraltar 20ga single barrel. 28in solid rib barrel. Factory checkerd wood. 80%. Excellent bore.
...Click for more info
Seller: Crosnoe Guns
Area Code: 573
$150.00
Here is a as new H&R 20 Ga Pump Shotgun with Screw in Chokes. Has a slug choke also that will shoot Sabot Slugs that rival rifle accuracy. Has a nearly indistructable black synthetic S
...Click for more info
Seller: bkinnebre
Area Code: 208
$225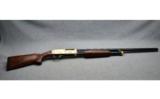 Seller: Cabelas Noblesville
Area Code: 317
$ 1,999.99

New in box Harrigton & Richardson Turkey 20/22 F 3" mag. Single-shot, break-open action. Side lever release. Automatic ejection. Transfer bar system. American hardwood stock w/ Mossy Oak Brea
...Click for more info
Seller: Halifax Supply
Area Code: 386
$349.99

H&R Excell SA Waterfowl 12ga 28" Barrel A complete camo-dip finish makes this a stealthy addition to your duck and goose arsenal. It features a 28" barrel with four steel-shot-com
...Click for more info
Seller: United Sportsmen's Company
Area Code: 815
$525.00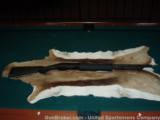 You are looking at a new H&R Pardner 12 GA shotgun in 2 3/4 and 3 inch shells. The shotgun is brand new unfired. the barrel length is 18 inches (standard bird barrel) length of pull is 1
...Click for more info
Seller: United Sportsmen's Company
Area Code: 815
$250.00

H&R Excell Auto 12 Ga. SHOTGUN. FAST-SHOOTING SMOOTH-OPERATING SEMI-AUTO 12 Ga. A great all-around shotgun, it features a rugged black synthetic stock with molded-in checkering and a ven
...Click for more info
Seller: United Sportsmen's Company
Area Code: 815
$399.00