High Standard Shotguns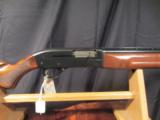 HIGH STANDARD MODEL SUPERMATIC 20GA VENT RIB SKEET GUN, MODEL C2011 CONDITION EXCELLENT OVERALL. RECEIVER STEEL, NEED MORE INFORMATION PLEASE CALL OUR OFFICE 716-941-3946
...Click for more info
Seller: MAX T. FRANCE
Area Code: 716
$395.00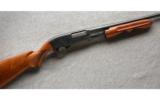 This H S Flite King is in fair condition. The shotgun has field wear and spotting on the blue. If you want a 20 gauge at a great price this is it.
...Click for more info
Seller: Cabelas Owatonna
Area Code: 507
Was $249.99 Now $239.99

J.C. Higgins 583.22 20 Gauge shotgun. Bolt action shotgun with tube magazine in very good condition.
...Click for more info
Seller: Collectors Firearms
Area Code: 713
$279.95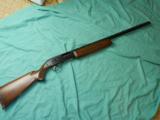 A fine American made semi-auto by High Standard, and sold through SEARS. The 27 1/2" vent. rib barrel has a very clean shiny bore. The top rib has a brass bead front sight. Exterior metal is abou
...Click for more info
Seller: HOME TOWN GUNS
Area Code: 860
$225.00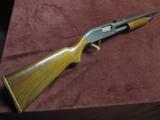 1960's vintage High Standard Flite King, Brush Model K-102, 12ga., 18 1/8-inch Cylinder bore; rifle sights; police gun; marked Homewood Police Dept. (Birmingham, AL); walnut stocks; factory d&
...Click for more info
Seller: vintagesporting
Area Code: 256
$495.00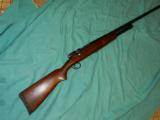 A clean High Standard model j.c. higgins 583.1 bolt action, with a 28" barrel and a very clean shiny bore. Looks like this gun spent it's life in a closet with about 96% blue, starting to fas
...Click for more info
Seller: HOME TOWN GUNS
Area Code: 860
$115.00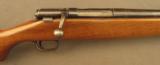 S# NSN , 12 GA 2 3/4 inch, 28 inch full choke barrel, bright excellent bore. This shotgun was built by high standard in 1948 or 1949 for Sears and it remains in very good condition with 90% blue and
...Click for more info
Seller: Joe Salter
Area Code: 603
$165.00
Very Clean High-Standard bolt action 16ga , sold as J.C. HIGGINS MODEL 583.2, chambered for the 2 3/4" shells, with a 26" barrel, and excellent bore. The choke is IC.. LOP on the American bl
...Click for more info
Seller: HOME TOWN GUNS
Area Code: 860
$115.00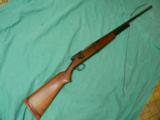 HIGH STANDARD /J.C. HIGGINS MODEL bolt action 20 ga. with a 26" barrel and clean shiny bore . Choked at FULL. The barrel is blue now fading to smooth grey, possible cold blue touch-up. Chambered
...Click for more info
Seller: HOME TOWN GUNS
Area Code: 860
$135.00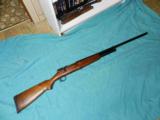 Very good HIGH STANDARD 12GA. BOLT ACTION SHOTGUN WITH A 28" BARREL AND EXCELLENT BORE, CHAMBERED FOR THE 2 3/4" SHELL. The blue is at about 93% , and the black walnut stocks are very clean
...Click for more info
Seller: HOME TOWN GUNS
Area Code: 860
$125.00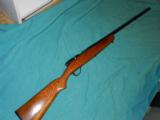 Very good HIGH STANDARD 12GA. BOLT ACTION SHOTGUN WITH A 28" BARREL AND EXCELLENT BORE, CHAMBERED FOR THE 2 3/4", SHELL. The blue is at about 93% , and the hardwood stock is very clean with
...Click for more info
Seller: HOME TOWN GUNS
Area Code: 860
$125.00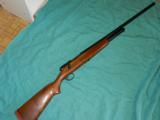 HIGH STANDARD Made as a j.C. Higgins model 583.20 in 12ga. bolt action with a tube mag. The 28" barrel has a very good bore, chambered for the 2 3/4" shell. Choked at MOD, and the walnut
...Click for more info
Seller: HOME TOWN GUNS
Area Code: 860
$125.00