Featured Gun Classifieds Military Shotguns - Non-US

J. P. Sauer & Sohn M-30 Luftwaffe Survival Drilling WWII Call/email for additional information and/or photographs Shipping/handling/insurance $50 / Add 3% for Credit Cards. TAX
...Click for more info
Seller: Artemis Outfitters
Area Code: 302
$11,495.00
Military Shotguns - Non-US
NEW: CENTURY GP WASR-10 Hi-Capacity 7.62x39 Russian 16.25 Inch Barrel Military Stock 30 Round GP WASR-10 Semi-Automatic Rifle Threaded slant brake barrel. Blue finish. Wood stock and for
...Click for more info
Seller: DOMINIONOUTDOORS
Area Code: 540
$649.99

YUGOSLAVIAN MAUSER MODEL 48 RIFLE W/BAYONET. 8mm Mauser cal. All original as imported with import markings. Has all the arsenal blue-black finish. Mint bore. Excellent for one of these. Original Model
...Click for more info
Seller: David Condon, Inc.
Area Code: 540
$350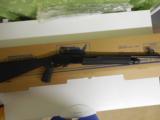 FACTORY NEW IN BOX CLICK ON PICTURE TO ENLARGE Description: USG SAR PASP PUMP 12M/18.5CYL Manufacturer: USSG Inc|SAR Model #: SAR PA SP (Special Purpose)
...Click for more info
Seller: A.A. GUNS & AMMO BKLYNBOY
Area Code: 770
$333.99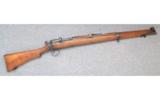 This model 1916 S HT LE III went through the .410 conversion. Left receiver strap markings: "410" over "RFI" over "1948".
...Click for more info
Seller: Cabelas Christiana
Area Code: 302
$599.99

French Model 1866/74 Chassepot / Gras Conversion 11x59mmR caliber rifle. Converted from needle fire to metallic cartridge in the 1870's. Originally produced by Châtellerault in 1873. The r
...Click for more info
Seller: Collectors Firearms
Area Code: 713
$950.00

No sales outside the US. This shotgun is NOT C&R eligible. Here is an excellent Chinese copy, and in some respects an improvement on, the workhorse Remington 870. Since the 870 was introduced i
...Click for more info
Seller: Robertson Trading Post
Area Code: 731
$189.00

No sales outside the US. LG982T Remington 870 Police type 6 shot Ghost Ring Sights Trench Gun Style Heat Shield Hawk 12 ga 18 inch Cylinder 3 inch Parkerized. Interstate Arms Jin An Norinco China 9
...Click for more info
Seller: Robertson Trading Post
Area Code: 731
$189.00