Sorry! You're too late.
The SAR 12 GA. SEMI AUTO PISTOL GRIP GHOST SIGHT SHOTGUN GI# 100580162 has been sold.
Click
here
to see what else is available by AA GUNS & AMMO .
View other listings in this category....
Military Shotguns - Non-US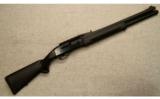 Seller: Cabelas Glendale
Area Code: 623
$999.99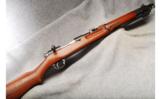 Seller: Cabelas Scarborough
Area Code: 207
$1,149.99

Seller: Collectors Firearms
Area Code: 713
$529.95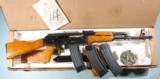 PRE BAN NORINCO MODEL 84S OR 84 S AK47 AK-47 STYLE 5.56 SEMI AUTO RIFLE NEW IN BOX. Like new in original matching box with all accessories including three original 5.56 magazine(mags alone bring over
...Click for more info
Seller: David Condon, Inc.
Area Code: 540
$2,300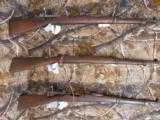 CLICK ON PICTURES TO ENLARGE SPANISH MAUSER 1916 WORLD WAR I 7X5.7-MM 173 GRAIN BULLET BOLT ACTION 5 ROUND MAG.HOLDER ADJUSTABLE SIGHTS SLING PORTS THESE GUNS WERE TEST FIRED WE HAVE N
...Click for more info
Seller: AA GUNS & AMMO
Area Code: 770
$ 189.99 EACH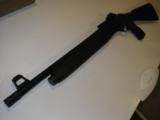 FACTORT NEW IN BOX CLICK ON PICTURE TO ENLARGE Description:USG SAR SA SEMI 12M/18.5CB GR Manufacturer:USSG Inc|SAR Model #:SAR SA Home Defense Type:Shotg
...Click for more info
Seller: AA GUNS & AMMO
Area Code: 770
$ 412.99-NEW IN BOX