Sorry! You're too late.
The SAR 12 GA. SEMI AUTO PISTOL GRIP GHOST SIGHT SHOTGUN GI# 100580162 has been sold.
Click
here
to see what else is available by AA GUNS & AMMO .
View other listings in this category....
Military Shotguns - Non-US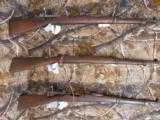 CLICK ON PICTURES TO ENLARGE SPANISH MAUSER ONE LEFT 1916 WORLD WAR I 7X5.7-MM 173 GRAIN BULLET BOLT ACTI
...Click for more info
Seller: AA GUNS & AMMO
Area Code: 770
$ 189.99 EACH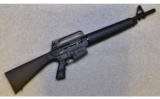 Husan & Eksen, Model MKA 1919 Match Semi-Auto Shotgun, 12 Gauge with removable five shot magazine
...Click for more info
Seller: Cabelas Hammond
Area Code: 219
$639.99

Molot VEPR12 12 Gauge shotgun. AK Style riot shotgun in excellent condition. Hard to find!
...Click for more info
Seller: Collectors Firearms
Area Code: 713
1,050.00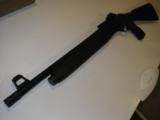 FACTORT NEW IN BOX CLICK ON PICTURE TO ENLARGE Description:USG SAR SA SEMI 12M/18.5CB GR Manufacturer:USSG Inc|SAR Model #:SAR SA Home Defense Type:Shotg
...Click for more info
Seller: AA GUNS & AMMO
Area Code: 770
$ 412.99-NEW IN BOX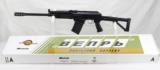 MOLOT VEPR-12, AK STYLE, SEMI-AUTO SHOTGUN, RUSSIAN MADE, LIMITED IMPORT. 12GA, 3" Chambers, Muzzle Break, 5rd Mag. Tubular Stock with Cheek Piece. Original Box, SN#
...Click for more info
Seller: Shooters Exchange
Area Code: 828
$1000.00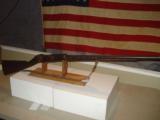 These guns were originally quite crude 12 Ga slam fire shotguns, which were used to kill game "such as monkeys" to eat. When the war came to the Philippines the people realized they could
...Click for more info
Seller: seccesh
Area Code: 251
$425.00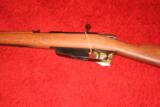 carcano carbine gardone vt with unusual bayonet fair to good bore some clouding will shoot well! about very good exterior wood above average HAS BEEN REFINISHED , , un altered , whic
...Click for more info
Seller: kernsie
Area Code: 508
REDUCED 199.00

Serial #A4663, .450 Mk. II Buckshot, 33" smoothbore barrel with a very good, bright bore that has minor freckling along its length. This rifle has an overall armory re-applied blue finish mixing with
...Click for more info
Seller: Joe Salter
Area Code: 603
$625.00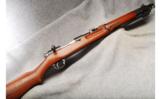 Seller: Cabelas Scarborough
Area Code: 207
$1,149.99

Seller: Collectors Firearms
Area Code: 713
$529.95