Sorry! You're too late.
The SPANISH 20GA MUZZLOADER MONKEY GUN GI# 100624726 has been sold.
Click
here
to see what else is available by HOME TOWN GUNS.
View other listings in this category....
Muzzleloading Shotguns - Modern & Replica
Here is a neat antique gun! Estinne muzzle loader, antique 16ga with 38" Barrels! Neat old gun. Email me if you would like these pics sent to you, they will come through bigger and better than o
...Click for more info
Seller: Michael Murphy & Sons
Area Code: 316
$999.00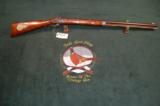 Made in U.S.A, 30" barrel, Double set triggerm, 50 cal Ball and cap. Very good looking wood and finish!
...Click for more info
Seller: bobsvintageguns
Area Code: 989
$495.00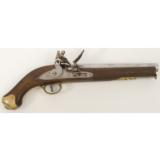 .65 caliber, 9" barrel, no S/N. Lockplate marked with Crown and "GR" along with "TOWER". Brass furniture. Condition: Very good condition. S
...Click for more info
Seller: josieemp
Area Code: 228
250 SOLD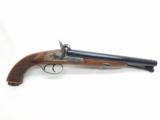 This 20Ga/62 caliber Howdah double barrel pistol has blued tapered round 11-1/4" cylinder bore, smooth bore barrels. The rib is fitted with a brass front bead sight. A P grade
...Click for more info
Seller: The Gun Works
Area Code: 541
$700.00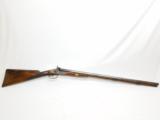 This original 12 gauge double muzzleloading shotgun of unknown origin has tapered round 32" Damascus barrels and there is some roughness in the bores. The P+ grade European walnut stock, with a c
...Click for more info
Seller: The Gun Works
Area Code: 541
$595.00