National Wild Turkey Federation NWTF Commemoratives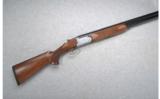 Coin finish receiver is engraved with scroll and has NWTF with turkeys above the lettering.
...Click for more info
Seller: Cabelas Richfield
Area Code: 262
$1,499.99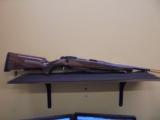 CONSIGNMENT UNFIRED 98% CONDITION BROWNING A-BOLT MEDALLION 30-06 SPRG 22": BARREL GLASS BEDDED FREE FLOATING BARREL WANUT STOCK GLOSS FINISH NWTF 40TH ANNIVERSARY LOGO WITH GOLD DETAI
...Click for more info
Seller: DOMINIONOUTDOORS
Area Code: 540
$1199.99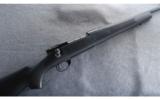 This gun is numbered 381 of 500 from the National Wild Turkey Federation. This rifle appears unfired.
...Click for more info
Seller: Cabelas Gonzales
Area Code: 225
Was $749.99, Now $649.99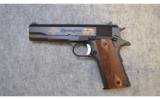 Seller: Cabelas Noblesville
Area Code: 317
$ 999.88
24" BARREL, 2 1/2" CHAMBER, OUTSTANDING HIGH GRADE WALNUT STOCK,, 100% COND. COMES WITH WINCHESTER HISTORICAL LETTER EXPLANING APPX. 1,750 MFG. ALSO HAS HANG TAG, OWNERS MANUAL, ET
...Click for more info
Seller: Jerry
Area Code: 260
$2,000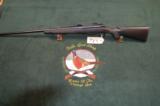 Seller: bobsvintageguns
Area Code: 989
$595.00
5152 Winchester 9422 22 caliber long long rifle, NATIONAL WILD TURKEY FOUNDATION Jake Edition 20 inch barrel very nice grained walnut, NEW IN BOX CORRECT BOX SERIALIZED TO THE RIFLE.GOLD TURKEYS ON RE
...Click for more info
Seller: dawsonsdoubles
Area Code: 210
$1,395.00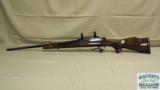 Weatherby Vanguard "National Wild Turkey Federation - Celebrating 35 Years" edition, bolt-action rifle, number 677 of 2700. Chambers .300 Weatherby caliber cartridges through a 24 inch barre
...Click for more info
Seller: Mackeys
Area Code: 252
$729.00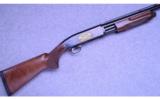 Seller: Cabelas Wheeling
Area Code: 304
$849.99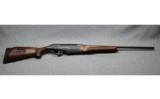 Seller: Cabelas Noblesville
Area Code: 317
$ 2,799.99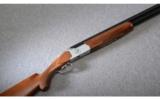 Seller: Cabelas Mitchell
Area Code: 605
WAS: 849.99 NOW: 649.77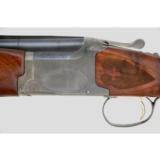 Seller: Kevin's of Thomasville
Area Code: 229
$2,795.00