Sorry! You're too late.
The ROSSI 12GA 3"SHELL NIB GI# 100466718 has been sold.
Click
here
to see what else is available by HOME TOWN GUNS.
View other listings in this category....
Featured Gun Classifieds Rossi Shotguns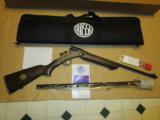 Beautiful N.I.B. - Rossi Whitetails Unlimited Matched Pair Combo Firearm.. Made in Brazil - Imported by BrazTech - Mint Condition - Break-Open Action - Single Shot - 1-28" -12 ga. Barrel, 1-
...Click for more info
Seller: Zelinskis Guns & Collectables
Area Code: 715
WAS -$350.00 - ** Now - $320.00 **
Rossi Shotguns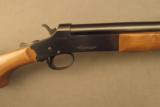 A break top single hammer 20 gauge 3" shotgun made in Brazil and imported into Canada by Ruko in Mississauga, Ontario .28" full choke barrel. External hammer with an extractor. hardwood stocks with
...Click for more info
Seller: Joe Salter
Area Code: 603
$175.00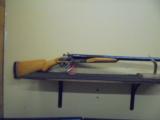 USED GOOD CONDITION ROSSI OVERLAND SXS 12 GAUGE 28" BLUED BARRELS 3" CHAMBER RABBIT EARS HAMMERS NO TANG SAFETY MADE IN BRAZIL LIGHT COLORED WOOD BEEN CUT TO 13.5
...Click for more info
Seller: DOMINIONOUTDOORS
Area Code: 540
$399.99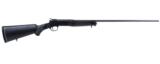 BRAND NEW IN THE BOX AND READY TO SHIP! BUY IT NOW!! Manufacturer: Rossi Model: Tuffy Single-Shot Action: Break-Open SKU: SS4112811 Caliber: .410 Gauge (3"
...Click for more info
Seller: Elk County Ammo and Arms
Area Code: 814
$159.99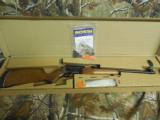 FACTORY NEW IN BOX CLICK ON PICTURES TO ENLARGE Brand Rossi Category Rifles Model Circuit Judge Series 45 LC /410 Caliber 45 Colt (LC) / 410 Gauge Barrel Length Range 18.00" to 19.99
...Click for more info
Seller: AA GUNS & AMMO
Area Code: 770
$ 594.99-NEW IN BOX

NEW Rossi Single Shot Youth Shotgun SS4112211Y, 410 Gauge, 22", 3" Chmbr, Black Synthetic Stock, Carbon Steel Finish We also carry Bushnell, Nikon, Vortex, Leupold, Swarovski and
...Click for more info
Seller: DOMINIONOUTDOORS
Area Code: 540
$139.99

New in box Rossi S201220YS Single Shot 20ga 22" Youth.SPECIFICATIONS Finish Black Action Break Open Gauge 20 Gauge Barrel Length 22" Overall Length 35.5" Trigger Not Listed Safet
...Click for more info
Seller: Halifax Supply
Area Code: 386
$139.99

New in box Rossi Single-Shot Shotgun 20ga / 28".ROSSI-- BRAZTECH Single Shot Shotguns Rossi Single Shot 20 Ga. w/28" Barrel/Modified Choke/Synthetic Stock Rossi shotguns are the timeless sin
...Click for more info
Seller: Halifax Supply
Area Code: 386
$219.99

New in box Rossi 12 ga 3.5" mag Turkey model s121240stc with a 28" barrel and removable choke. Blued finish with a camo stock. Purchaser is responsible for contacting a licensed FFL Dealer
...Click for more info
Seller: Halifax Supply
Area Code: 386
$299.99

New in box ROSSI S20223RBS 223/20 28 BL SYN. Two interchangeable barrels on one action. Rifle barrels are drilled and tapped and feature adjustable sights. Shotgun barrels feature bead front sight. Br
...Click for more info
Seller: Halifax Supply
Area Code: 386
$269.99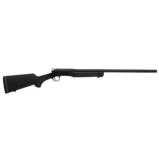 New in box Rossi 12/28 Single shot 12ga with a synthetic stock/blue configuration. Purchaser is responsible for contacting a licensed FFL Dealer and sending a FFL copy to Halifax Supply. Purchaser is
...Click for more info
Seller: Halifax Supply
Area Code: 386
$129.99