Sorry! You're too late.
The Daiwa "Shadow" in 12 ga. GI# 100874707 has been sold.
Click
here
to see what else is available by Northwest Fine Guns.
View other listings in this category....
Shotguns - Japanese

NIKKO 5000 ll 12 Gauge O/U, Moderately Figured Straight Grained Pistol Grip Stock with Gloss Finish over Manufaturers Butt Pad, Checkered Semi Beavertail Forearm, Lightly Engraved Blued Receiver
...Click for more info
Seller: Hampel's Gun Co.
Area Code: 231
$1099.00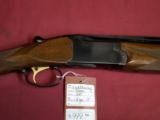 For sale, Weatherby Orion 12 Ga 28" bbls. Choke tubed bbls, excellent condition. To see more of our inventory, visit deerhunterguns,com We collect 7% sales tax for Florida sales. We accept M
...Click for more info
Seller: DEER HUNTER GUNS
Area Code: 727
$999.00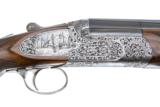 MIROCCHI ENGRAVED 31" VENT RIB WITH BRILET CHOKES 3" CHAMBERS SINGLE SELECTIVE DROP OUT TRIGGER EJECTORS FIELD FOREARM PISTOL GRIP MAKERS CASE EXCELLENT CONDITION WITH LIGHT WEAR AND
...Click for more info
Seller: Steve Barnett Fine Guns
Area Code: 662
$22,500.00

Browning Citori Lightning O/U Shotgun 20 GA 3", 28" vented rib bbls, bright shiny smooth bores, blued finish, three choke tubes included (FULL, IMPCYL, MOD), silver bead front sight, gold tr
...Click for more info
Seller: Sprague's Sports Inc.
Area Code: 800
$1,699.00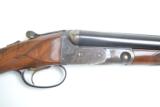 Parker - Reproduction DHE, 20ga. 26" barrels, choked IC/M. Used gun, case color is light but pretty much all there, perfect screws. Stock has been cut with a 1" pad, Single sel
...Click for more info
Seller: Connecticut Shotgun
Area Code: 860
$3,100.00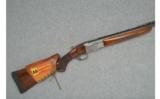 Seller: Cabelas Sun Prairie
Area Code: 608
$1,199.99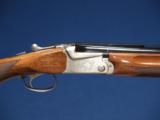 SKB 585 28ga. 28 in barrels. IC & Mod screw chokes. Single selective trigger. Automatic ejectors. 98%. Excellent bores. Fine hairline crack in forearm.
...Click for more info
Seller: Crosnoe Guns
Area Code: 573
$1,295.00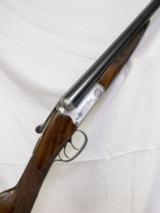 MIROKU Field, Boxlock 12 gauge, 2 3/4" Ch., 28" bbls., Filed concave rib, Choked Right: .727 / .017 / LM, Choked Left : .727 / .022 / M, Extractors, Double triggers, Restocked by Dennis Pott
...Click for more info
Seller: Fieldsport LTD
Area Code: 231
$1495.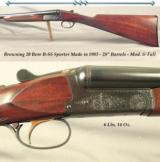 #04811PX168, Browning SxS 20 Bore Model B-SS Sporter with a Straight English Stock Made in 1983 with 28" barrels at .619 .017 & .034" (Mod. & Full), 3" chambers, Single selectiv
...Click for more info
Seller: Champlin
Area Code: 580
$2,350.00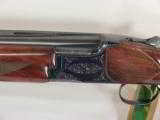 Seller: WILDWOOD INC
Area Code: 207
$950.00