Sorry! You're too late.
The "Eastfield 916 12 Gauge (S7489) GI# 100654488 has been sold.
Click
here
to see what else is available by Collectors Firearms.
View other listings in this category....
Smith & Wesson Shotguns
Seller: Cabelas Allen
Area Code: 214
$649.99

Smith & Wesson Elite Silver 12 Gauge 3" NIB,Ser#UCB0112. 28" vent rib barrels, chokes: Full over Imp, case colored receiver, 14 ¾" L.O.P., checkered forearm, checkered rou
...Click for more info
Seller: Boise Gun Co.
Area Code: 208
$2,050.00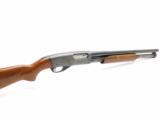 This is a Smith & Wesson Eastfield 916A pump action 12 gauge shotgun. The 20" fixed barrel is in good condition with no blemishes on the blued finish and a good clean bore. The mag
...Click for more info
Seller: The Gun Works
Area Code: 541
$260.00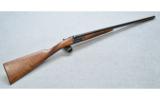 Seller: Cabelas Hazelwood
Area Code: 314
$1999.99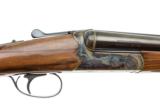 26" IC AND MOD 2 3/4 & 3" CHAMBERS SINGLE TRIGGER EJECTORS SPLINTER FOREARM PISTOL GRIP NEW IN BOX 6LBS 5 OZ X 2 X 1 7/16 X 14 3/4
...Click for more info
Seller: Steve Barnett Fine Guns
Area Code: 662
$1,500.00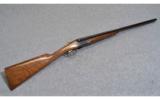 Seller: Cabelas Tulalip
Area Code: 360
$1,599.99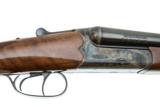 26" IC AND MOD 3" CHAMBERS DOUBLE TRIGGER EJECTORS SPLINTER FOREARM ENGLISH GRIP CHECKERED BUTT NEW IN BOX 6LBS 9 OZ X 2 1/8 X 1 1/2 X 15
...Click for more info
Seller: Steve Barnett Fine Guns
Area Code: 662
$1,500.00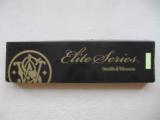 Seller: Jenk
Area Code: 760
$1,650.00 (Price reduction, was: $1,950.00)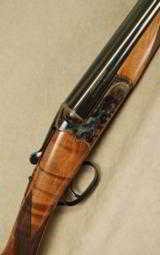 SMITH & WESSON Elite Gold Grade I, 20 gauge boxlock SxS, Case colored receiver w/ scroll engraving, 2 3/4" ch., 28" bbls., Flat filed rib, Choked: Rt. .625 / .006 / IC & Left .626 /
...Click for more info
Seller: Fieldsport LTD
Area Code: 231
$2295