Sorry! You're too late.
The SMITH & WESSON 1000M 12 GAUGE GI# 100988708 has been sold.
Click
here
to see what else is available by Crosnoe Guns.
View other listings in this category....
Smith & Wesson Shotguns

Smith & Wesson - 1000 - 12 ga - Item Number: SMIFS77532 Shotgun type: Semi-Automatic Action: Semi-Automatic Ejectors: Yes Trigger: Single Grip: P
...Click for more info
Seller: Griffin & Howe
Area Code: 973
$350.00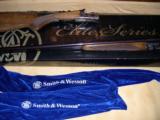 This is a Smith & Wesson double (side by side) shotgun in 20 gauge made for only 3 years as part of their Elite series, this one is the E gold model. It has 28" barrels, an open
...Click for more info
Seller: NBC
Area Code: 914
$1800.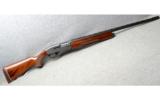 Seller: Cabelas Cheektowaga
Area Code: 716
$549.99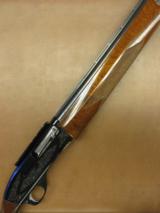 20 ga. 2 3/4 inch chambered semi auto has vent rib barrel cut to 22 1/2 inches. Weaver base on top of receiver for scope mounting. Lightweight aluminum engraved receiver. High gloss checkered walnut w
...Click for more info
Seller: Bromley's Gun Shop
Area Code: 641
$349.00

S&W Elite Silver O/U Grade I 12 GA 3", 26" vented rib bbls, IMP CYL/MOD chokes, bright shiny smooth bores, blued finish, brass mid-bead, white front bead, color case hardened receiver, very nice check
...Click for more info
Seller: Sprague's Sports Inc.
Area Code: 800
$999.00

Smith & Wesson 1000 12 Gauge shotgun. 3" Magnum semi-auto with 28" multi-choke barrel. Very good condition.
...Click for more info
Seller: Collectors Firearms
Area Code: 713
$459.95
Seller: Cabelas Allen
Area Code: 214
$1,299.99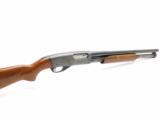 This is a Smith & Wesson Eastfield 916A pump action 12 gauge shotgun. The 20" fixed barrel is in good condition with no blemishes on the blued finish and a good clean bore. The mag
...Click for more info
Seller: The Gun Works
Area Code: 541
$260.00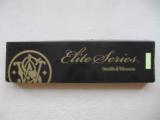 Seller: Jenk
Area Code: 760
$1,595.00 (Price reduction, was: $1,950.00)