Survival & Camping Shotguns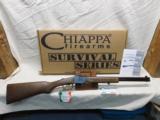 Chiappa Model Double Badger,over under Combo,22LR\410 Guage,3" Full,19" Barrels,Fiber optic Sights neatly folds in Half,New unfired in Box with papers. Store Hours Thur-Fri-10AM-8PM Sat
...Click for more info
Seller: Long Shot Inc
Area Code: 570
$389.00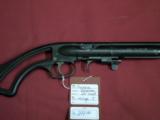 For sale, Garcia Bronco T/D Swivel breech .410 single shot shot gun. Very good condition. To see more of our inventory, visit deerhunterguns,com We collect 7% sales tax for Florida sales. We acce
...Click for more info
Seller: DEER HUNTER GUNS
Area Code: 727
$299.00

F.I.E. This is a Brazilian import shotgun, and would do good on the upland hunt or out on the skeet range. Gauge:12 ga Condition:USED Metal Condition:USED Wood Condition:USED Bore Condition:
...Click for more info
Seller: StarQuest Shooters Supply
Area Code: 302
$124.95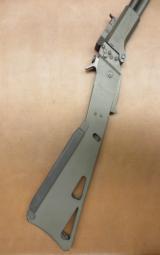 Folding survival .22 Hornet over 410 3 inch has 18 1/4 inch barrel with rear sight that flips from peep to open. Shell storage in stock. Matte finish. Early U.S.A. manufacture, not the later CZ model.
...Click for more info
Seller: Bromley's Gun Shop
Area Code: 641
$949.00

Stoeger Double Defense Shotgun 12 GA Brand new unfired in original box 20" over & under barrels 3" chamber Tang mounted safety Black stained walnut stock Fixed cyli
...Click for more info
Seller: Elephant & Castle Fine Arms
Area Code: 417
$429.00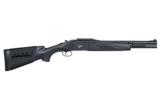 MAVERICK BY MOSSBERG HS-12 THUNDER RANCH NIB #75462 MAVERICK BY MOSSBERG HS-12 THUNDER RANCH 12 GA! MAV HS-12 TR OU 12M/18.5CB, 12 GA, O/U, 2 MAG. Price: $590.00 Caliber: 12 Gauge Brand: Mav
...Click for more info
Seller: United Sportsmen's Company
Area Code: 815
$590.00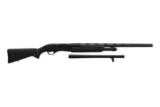 Winchester Super X CAMP/FIELD 12M/28MC 3 NIB #512257392 Super X Camp/Field Combo! WRA SXP CAMP/FIELD 12M/28MC 3, Super X Camp/Field Combo, SHOT GUN PUMP ACTION, 12 GA., Matte Black FINISH, BLACK COM
...Click for more info
Seller: United Sportsmen's Company
Area Code: 815
$479.00

Savage Model 24 Series P 22/410 Caliber Combination gun Caliber: 22/410 Barrel: 24" Note: This is an as-new, Savage model 24, series P in the popular caliber 22LR/ 410GA combo. A part fr
...Click for more info
Seller: NW Ponyexpress
Area Code: 208
$819.00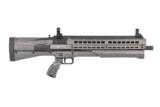 UTS UTS-15 SHT 1218.5 TUNC 14 NIB #PS1TG1 UTS-15 TUNGSTEN POLYMER BULLPUP! UTS UTS-15 SHT 1218.5 TUNC 14, Tungsten Polymer Bullpup, NO SIGHTS, PUMP ACTION 12 GA., 14+1 3 CAPACITY, CYLINDER BORE CHOK
...Click for more info
Seller: United Sportsmen's Company
Area Code: 815
$1099.00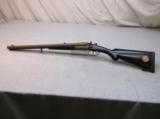 Custom made from a double barrel 20 Gauge shotgun, we have this Cape Gun with one barrel remaining 20 gauge and one barrel lined and chambered in 30-30. The only markings besides the calibers is &quot
...Click for more info
Seller: The Gun Works
Area Code: 541
$895.00