Valmet Shotguns & Combination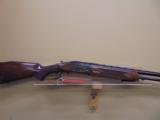 USED VERY GOOD CONDITION VALMET 412 12GA/222 REM HAS 3" CHAMBER WE DO NOT SHIP FIREARMS AND/OR FIREARMS' PARTS OUT OF THE 50 UNITED STATES, SO DON'T ASK PRICE REF
...Click for more info
Seller: DOMINIONOUTDOORS
Area Code: 540
$1399.99

Valmet 412 12 Gauge/ .222Rem shotgun. Over/under combination gun with Leupold 2.5X8 scope. A neat gun in excellent condition.
...Click for more info
Seller: Collectors Firearms
Area Code: 713
1,695.00
Valmet 412ST Trap Single 12ga/32" Multichoke -- This gun is factory original and it remains in very good condition overall. Only one choke tube is included with this gun.
...Click for more info
Seller: Jaqua's Fine Guns Inc
Area Code: 419
$795.00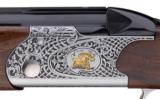 Alaskaphiles and big game hunters look here!: This is the (much lighter) successor to the 512 series system gun available with shotgun, combination, or double rifle barrels. This is the deluxe (SD) ve
...Click for more info
Seller: doublegunhq
Area Code: 325
$2,475.00

New model, continuation of the 412/512 system gun legacy, but with an updated design for lighter weight and improved aesthetics. This is the silver field grade receiver 12/12 shotgun version (bla
...Click for more info
Seller: doublegunhq
Area Code: 325
$1,500.00
Valmet Model 412 Double Rifle .308x.308 Very Hard to Find Cocking Indicator. Factory Scope Mount. Custom Orderd. XX Exhibition Grade American Black Walnut Stock and Forearm. Burl and Feathering thro
...Click for more info
Seller: United Sportsmen's Company
Area Code: 815
$2,495.00
New in Box Valmet 512S Deluxe model in 12ga. over/under, nickel receiver, single trigger, cocking indicator and selector with 26" barrels. Please email for pictures. We also have numerous interch
...Click for more info
Seller: Halifax Supply
Area Code: 386
$1,749.99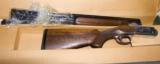 NEW IN BOX Valmet 512S Super Mag Deluxe. 12ga. 3 1/2" mag over/under with 26" barrels. We have interchangeable barrels in stock as well as mounts/rings. Pictures upon request.Purchas
...Click for more info
Seller: Halifax Supply
Area Code: 386
$1,749.99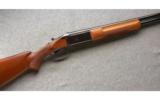 This is a very clean and high condition Valmet Lion 12 Gauge shotgun. This nice shotgun does not look like it has been fired outside of the factory but might have been. There are no negative issues wi
...Click for more info
Seller: Cabelas Owatonna
Area Code: 507
$779.99
NIB with warranty, matte black finish, 24" combo barrels with flip-up rear blade and integral scope dovetail (QD mount available). Extractor, shotgun bbl is a fixed tight modified choke. Rig
...Click for more info
Seller: doublegunhq
Area Code: 325
$1,825.00
Versatile system gun, available as a combo in 12/rifle (222, 6.5x55, 7x57R, 7x65R, 7.62x53R, 308, 30-06, 8x57RS and 9.3x74R). We can configure some of these from inventory (eg 12/30-06, 12/308, 12/222
...Click for more info
Seller: doublegunhq
Area Code: 325
$1,850.00
New in box Valmet Combo 12ga. / 7x57. Hard to find. Walnut stock with blued barrels, stainless receiver. Purchaser is responsible for contacting a licensed FFL Dealer and sending a FFL copy to Halifax
...Click for more info
Seller: Halifax Supply
Area Code: 386
$1,649.99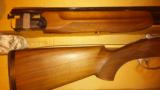 New in box Valmet Deluxe Sporting 12ga. Deluxe finish and wood with 30" barrels. Purchaser is responsible for contacting a licensed FFL Dealer and sending a FFL copy to Halifax Supply. Purchaser
...Click for more info
Seller: Halifax Supply
Area Code: 386
$2,199.99