Featured Gun Classifieds Verona Shotguns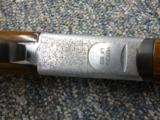 Verona Model LX 502 12ga. Over / Under Break Open Shotgun Finish: Blue steel / stainless steel receiver with field engraving Caliber/Gauge: 12ga. for 2 ¾" to 3" chamber / interc
...Click for more info
Seller: StarQuest Shooters Supply
Area Code: 302
$625.00
Verona Shotguns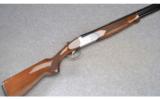 Seller: Cabelas Wheeling
Area Code: 304
$699.99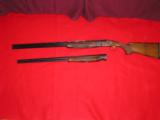 Verona LX-702 28 gauge shotgun, color case hardend receiver with gold birds, 30 inch barrel , with midbead, and interchangeable chokes. Along with .410 barrel set with fixed chokes [ mod an
...Click for more info
Seller: Slaughter
Area Code: 702
$1250.00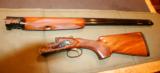 Verona Gold Comp Trap 20ga 30" barrels. Five choke tubes.Has yhe original box and paperwork. This gun is in exelent shape!
...Click for more info
Seller: Silver Creek Outfitters
Area Code: 208
$1195.00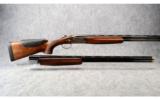 Seller: Cabelas Tualatin
Area Code: 503
$1,649.99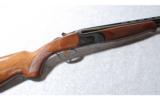 Seller: Cabelas Rapid City
Area Code: 605
$899.99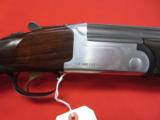 REMAINS IN GOOD CONDITION; SILVER FRAME, OIL FINISHED ADJUSTABLE COMB STOCK AND FINGER GROOVED FOREND, EXTENDED CHOKE TUBES AND BRILEY SUBGAUGE TUBES WITH INTERCHANGABLE CHOKE TUBES, CRACK IN THE LEFT
...Click for more info
Seller: Jaqua's Fine Guns Inc
Area Code: 419
$1,350.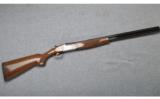 Vero 20 gauge over under shotgun with nice engraving of hunting dog flushing pheasant and quail. Locks up tight in great shape with a couple marks under butt stock.
...Click for more info
Seller: Cabelas Fort Mill
Area Code: 980
$799.99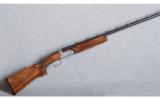 Seller: Cabelas Boise
Area Code: 208
$1,399.99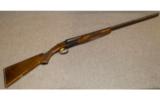 Seller: Cabelas Berlin
Area Code: 978
$899.99

VERONA Model LX680 Gold Sporting O/U 12 GA ID #4224 MakeVERONA Model DescriptionModel LX680 Gold Sporting TypeO/U Gauge12 GA Price$2,000.00 Serial #162334 CountryItalian Barre
...Click for more info
Seller: William Larkin Moore & Sons
Area Code: 480
$2,000.00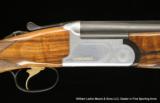 VERONA Model LX680 Gold Sporting O/U 12 GA ID 4224 Make VERONA Model Description Model LX680 Gold Sporting Type O/U Gauge 12 GA Price $2,000.00 Serial #162334 Country Italian Ba
...Click for more info
Seller: William Larkin Moore & Sons
Area Code: 480
$2,000.00
Seller: Cabelas Kansas City
Area Code: 913
$2,649.99