Weatherby Shotguns - SxS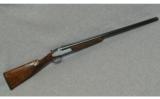 Seller: Cabelas Thornton
Area Code: 303
$2,699.99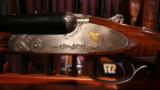 Seller: Robin Hollow Outfitters
Area Code: 401
$6,995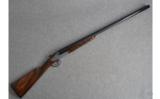 Beautiful, lightly used Weatherby Athena D'Italia SXS in 12 gauge. Complete with factory hard case, Full, Modified and Improved Cylinder chokes, and factory accessories.
...Click for more info
Seller: Cabelas Lone Tree
Area Code: 303
$2,599.99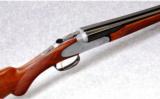 Seller: Cabelas Kansas City
Area Code: 913
$2,849.99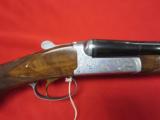 Weatherby Orion D'Italia 20ga/26" Multichoke (USED)-- Gun remains in excellent condition, non-selective trigger, ejectors, splinter forend, Prince of Wales grip and very nicely figured wood.
...Click for more info
Seller: Jaqua's Fine Guns Inc
Area Code: 419
$1,395.00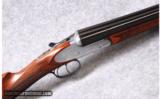 Weatherby Athena D'Italia 12 Gauge Price: $2,999.00 Caliber:12 gauge. Chambers:3" chambers. Metal Condition:Gray side plate receiver with full coverae engraving, engraved
...Click for more info
Seller: Mr hunter
Area Code: 786
$ 2,999.00