Winchester Shotguns - Lever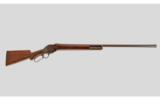 Seller: Cabelas Rapid City
Area Code: 605
$1,299.99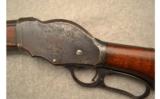 This 1901 is a piece of History with expected condition issues--- please review notes and photos carefully.Barrel has been cut and has a slight downward bend--- will sell 'as is' only.
...Click for more info
Seller: Cabelas Greenville
Area Code: 864
$1,349.99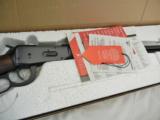 This is a Winchester 94 38-55 with a 20 inch barrel. This gun is 100% new in the box. Serial # is 6568xxx. Buyer pays 40.00 shipping. Thank you. 37-6-8
...Click for more info
Seller: Fugate Firearms
Area Code: 270
$1,350.00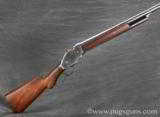 Seller: Puglisi Gun Emporium
Area Code: 218
$3,500.00
10 ga. lever action with 32 inch barrel. Non checkered walnut with no cracks and a Pachmayr recoil pad with 13 3/4 inch length of pull. Wood was refinished and sanded undersized at the tangs. Action i
...Click for more info
Seller: Bromley's Gun Shop
Area Code: 641
$899.00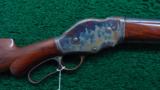 32" Barrel and mag tube retain most all original deep blued finish with a couple small patches of light pitting near the muzzle and a bright clean smooth bore with minimal scattered light pittin
...Click for more info
Seller: LeRoy Merz Antique Guns
Area Code: 218
$ 14,750.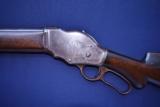 Winchester Model 1887 Lever Action 12 Gauge, 56XXX manufactured 1894. Features standard markings with 32" bbl with brass bead front sight. Originally designed by Browning & produced by Winch
...Click for more info
Seller: Big Iron Firearms & Collectibles
Area Code: 260
$1,750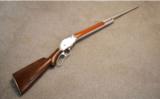 Seller: Cabelas Rogers AR
Area Code: 479
$879.99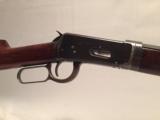 MOD 1894 - This gun retains 92-96% deep Winchester blue throughout with nice fire blue loading gate and spots of case color on the lever. Nice wood with normal handling marks. Excellent bo
...Click for more info
Seller: FITZGERALD'S FINE GUNS
Area Code: 301
$3,450.00 PLUS $50.00 S/H
30" barrel, S/N 1857X, in very good condition, good action and bore, good markings, metal is a nice patins, woof is in very good condition with some minor handling marks. Nice tight gun.
...Click for more info
Seller: josieemp
Area Code: 228
1100 SOLD
This is a survivor over 125 years old. Not much finish left but the metal is very good with age marks and dings but nothing substantial. The Stock is very nice with only typical dings. The forea
...Click for more info
Seller: KTF
Area Code: 817
$2,300.00

32" barrel serial bumber 75591 outstanding wood This gun has been expertly refinished and is in excellent condition.
...Click for more info
Seller: PG
Area Code: 503
$3,495.00