Featured Gun Classifieds Winchester Shotguns - Model 101 Quail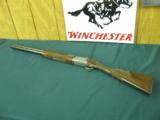 6045 Winchester 101 QUAIL SPECIAL 12 gauge 25inch barrels 2 3/4 & 3 inch chambers, 2 winchokes,ic mod Winchester butt pad, ALL ORIGINAL,game scene engraved coin silver receiver, vent rib, ejectors
...Click for more info
Seller: dawsonsdoubles
Area Code: 210
$2,295.00
Winchester Shotguns - Model 101 Quail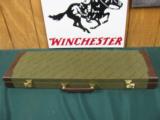 6043 Winchester 101 NATIONAL WILD TURKEY FEDERATION, 12 gauge 27 inch barrels 2 3/4 & 3 inch chambers, 2 wincks m/im,fleur-des-lies checkered side panels and forend,AAA FANCY WALNUT STOCK AND FORE
...Click for more info
Seller: dawsonsdoubles
Area Code: 210
$3,695.00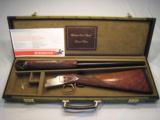 Winchester Model 101 Field Variation Quail Special 410 gauge 25 1/2 in. barrel full and modified one of 500 Imported 1986-87 with case,
...Click for more info
Seller: Bobs collection
Area Code: 541
$4500.00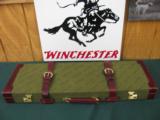 6035 Winchester 101 Grand European Featherweight 20 gauge 26 inch barrels, 2 3/4& 3inch. ic/mod, STRAIGHT GRIP, AAA++Fancy Walnut,Winchester butt pad, 100% engraved coin silver engraver, the best
...Click for more info
Seller: dawsonsdoubles
Area Code: 210
$3,795.00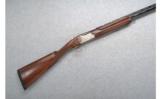 Coin finished receiver is very nicely engraved with scroll and quails in flight outdoor scenes.
...Click for more info
Seller: Cabelas Richfield
Area Code: 262
$4,499.99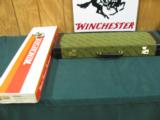 5891 Winchester 101 Quail Special 410 gauge 26 inch barrels mod/full, STRAIGHT GRIP,ejectors, vent rib, Winchester butt pad, all original, quail/dogs game scene engrave coin silver receiver,only 500 m
...Click for more info
Seller: dawsonsdoubles
Area Code: 210
$5,795.00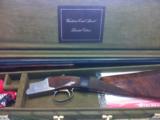 Winchester 101 - Quail Special - 28 Guage Baby Frame - 25.5" Barrels - Winchokes - All Original Winchester Items. Winchester hard case, Winchokes and wrench, Winchester paperwork. For detail
...Click for more info
Seller: 4ESXSEJEC
Area Code: 941
$5,495.00
a nice babyframe 410 Quail Special very nice wood a couple light handling marks 14 3/8 LOP to decelorator pad choked m/f blue is exc 500 made
...Click for more info
Seller: Cook-Winston
Area Code: 830
SOLD
4444 Winchester model 101 Quail Specials wanted 20g 28g 410ga also Winchester model 23 Golden Quail and classics in same gauges. Dennis 210 602 6360
...Click for more info
Seller: dawsonsdoubles
Area Code: 210
$2,500.00
4444 Winchester 101 Quail Specials wanted to buy in 20 g 28 g 410ga as well as Winchester Golden Quail side by side in 20g 28 g 410 ga. give me a call Dennis 210 602 6360
...Click for more info
Seller: dawsonsdoubles
Area Code: 210
$2,500.00