Sorry! You're too late.
The Winchester Diamond Grade 12ga Trap GI# 100610663 has been sold.
Click
here
to see what else is available by RG GUNS AND AMMO.
View other listings in this category....
Winchester Shotguns - Model 12 Diamond Grade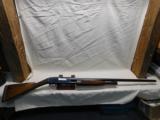 Winchester Black Diamond trap model 1912,12 Guage,2-3\4",32"solid rib Barrel,Full Choke,Nickel Steel,Numbers match,Trap Stamped on bottom of Reciever,Straight English Style Butt Stock,13-3\8
...Click for more info
Seller: Long Shot Inc
Area Code: 570
$2295.00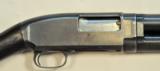 #2213 Winchester Model 12 Black Diamond Ser. No. 80697. 12 Ga.- 26" modified solid rib barrel. Marked "trap" on bottom of receiver. A nice early and relatively rare model 12.
...Click for more info
Seller: Roger Bain Inc.
Area Code: 717
$2,000.00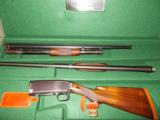 #1 bbl. 25 1/2" solid matte rib double ivory choked cyl. (factory) #2 bbl. 27 1/2" matte rtib double ivory choked mod. ordered later by Winchester to same configuration as 1st.&nbs
...Click for more info
Seller: Charlie Hancock
Area Code: 731
$4999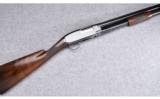 Receiver shows blue wear at the takedown joint with a bit of light old freckling. Barrel blue and bore remain excellent. Wood has darkened with age with light use marks. Mechanical function is excelle
...Click for more info
Seller: Cabelas Berlin
Area Code: 978
$2,699.99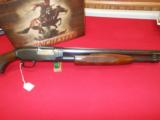 born in 1946, winchester diamond grade, 12 ga. shotgun, solid rib,full, 2/3/4 and 3",30" barrel, winchester pad, L O P, 13 1/2, overall condition is about 90%. add for postage, w
...Click for more info
Seller: Irish No 2
Area Code: 715
$1295.00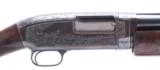 Winchester Model 12 Engraved 12 gauge pump action shotgun. Made in 1925 this model 12 has been meticulously and beautifully upgraded to a Black Diamond/Pigeon Grade model 12 field with Grade 5+
...Click for more info
Seller: B C Kinsey
Area Code: 913
$5995