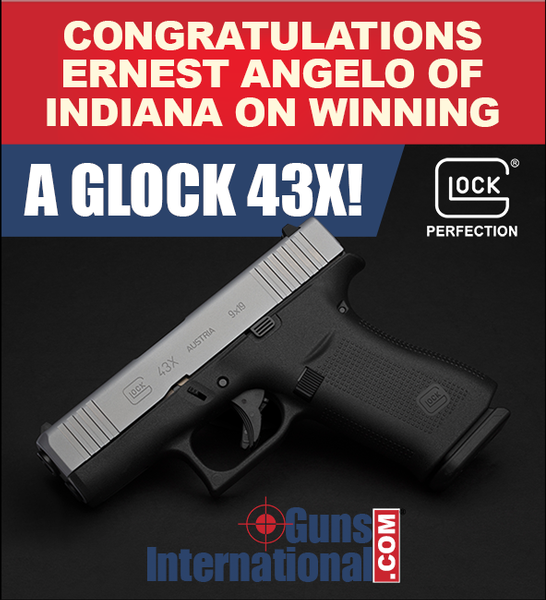 NEW Glock 43X with Ameriglow Bold Night Sights
The Glock 43x is a slim, single stack 9mm carry gun. Built on the Glock 48 frame, the 43x gives you increased grip length compared to the previous Glock 43. This gives the shooter better recoil control, and a flush fitting 10 round magazine.
Glock 43x 9mm Pistol with Silver nPVD Slide
Ameriglow Bold Night Sights

Two ten-round magazines

Speed Loader
Pistol Cleaning Set
Cable Lock
Owners Manual
Hard Shell Case
Must be 21+ to enter and win.
Contest ends at the close of NRA Annual Meeting 2019 (Sunday 4/28/19 5:00 PM EST). Winners will be notified by email and phone. Please read terms & conditions for further information.