Sorry! You're too late.
The Leupold LTO tracker GI# 100968922 has been sold.
Click
here
to see what else is available by Dons Firearms Inc..
View other listings in this category....
Featured Gun Classifieds Optics - Night Vision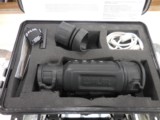 HAVE A FLIR THERMOSIGHT R SERIES OPTIC IS LIKE NEW IN ORIG CASE CALL TO ORDER AT 401 738 1889
...Click for more info
Seller: D&L HUNTING
Area Code: 401
$2,999.99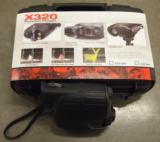 EOTECH X320 THERMAL IMAGER DELIVERS ADVANCED THERMAL IMAGING. IT'S IDEAL FOR HUNTING, SURVEILLANCE,RECONNAISSANCE, AND FIRST RESPONSE. X320 OFFERS GREATER SCENE DETAIL WITH 320 X 240 RESOLUTION AN
...Click for more info
Seller: Sprague's Sports Inc.
Area Code: 800
$1499.00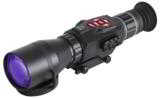 ATN X-Sight Night Vision Rifle Scope 5-18x New. Wi-Fi, GPS, Geotag, E-Compass, Velocity, Altitude, Record Video/Still images 1080P HD, Day/Night Use Capable of recording and outputting an image 1080
...Click for more info
Seller: L&J Supply
Area Code: 610
$520.00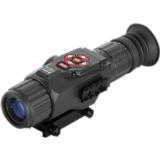 ATN X-Sight Night Vision Rifle Scope - 3-12x New. Wi-Fi, GPS, Geotag, E-Compass, Velocity, Altitude, Record Video/Still images 1080P HD, Day/Night Use Capable of recording and outputting an image 108
...Click for more info
Seller: L&J Supply
Area Code: 610
$399.00
Optics - Night Vision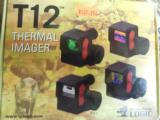 FACTORY NEW IN BOX CLICK ON PICTURES TO ENLARGE TORREY PINES T12N THERMAL OPTIC HUNTING 80X60 Item Number: T12N Available: In stock MSRP: $599.95 AA GUHS & AMMO's PRICE $ 537.99&nb
...Click for more info
Seller: AA GUNS & AMMO
Area Code: 770
$ 537.99-NEW IN BOX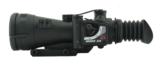 Seller: Collectors Firearms
Area Code: 713
2,000.00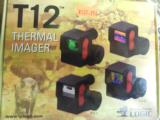 FACTORY NEW IN BOX NIGHT IMAGER CLICK ON PICTURES TO ENLARGE TORREY PINES T12N THERMAL OPTIC HUNTING 80X60 Item Number: T12N Available: In stock MSRP: $599.95 AA GUHS & AMMO's P
...Click for more info
Seller: AA GUNS & AMMO
Area Code: 770
$ 537.99-NEW IN BOX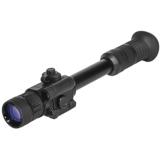 Photon XT 4.6x42S Digital Night Vision Riflescope We have this on sale. Our showroom model is ready for you to get a amazing deal! Engineered for precision placement at medium range,
...Click for more info
Seller: United Sportsmen's Company
Area Code: 815
$439.00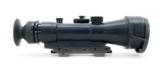 Seller: Collectors Firearms
Area Code: 713
3,000.00