Sorry! You're too late.
The U.S. FP-45 LIBERATOR PISTOL GI# 101024382 has been sold.
Click
here
to see what else is available by LeRoy Merz Antique Guns.
View other listings in this category....
Military Pistols - Liberator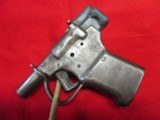 The Liberator Pistol is proof that the Soviets, Germans, and the Japanese were not the only ones willing to resort to mass production of cheap, easy to produce, and potentially dangerous weapons for u
...Click for more info
Seller: Shooter's Supply, LLC.
Area Code: 423
$1,750.00
FP-45 Liberator The FP-45/M1942 TypeSingle-shot pistol Place of origin United States Service history In service1942–1945 Used byDropped into occupied territories
...Click for more info
Seller: Dimitri Tolchinski
Area Code: 860
$1,995 PLUS $35 FOR SHIPPING/INS OR THE BEST OFFER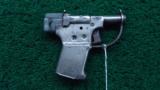 Inland Guide Lamp Manufacturing Division of General Motors made somewhere around a million of them and packaged them with ten rounds of .45 ACP and a diagram that illustrates how to load it then dropp
...Click for more info
Seller: LeRoy Merz Antique Guns
Area Code: 218
$ 1,195. Sale Pending
Guide Lamp Div. U. S. Mdl..FP-45 (also known as the Liberator or Woolworth Pistol) These gun were designed to be dropped to Partisan units in countries occupied by the Axis powers. The theory was to g
...Click for more info
Seller: The Yankee
Area Code: 201
$1895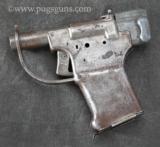 Seller: Puglisi Gun Emporium
Area Code: 218
$1,750.00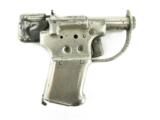 Guide Lamp Liberator .45ACP caliber pistol. Made by Inland Guide Lamp manufacturing. Over 1 million of these were made in a 3-month period. These were used for an insurgency weapon during WWII and mos
...Click for more info
Seller: Collectors Firearms
Area Code: 713
1,495.00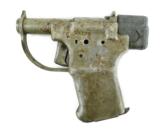 Guide Lamp Liberator .45ACP caliber pistol. Made by Inland Guide Lamp manufacturing. Over 1 million of these were made in a 3-month period. These were used for an insurgency weapon during WWII and mos
...Click for more info
Seller: Collectors Firearms
Area Code: 713
1,495.00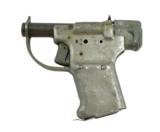 Inland Guide Lamp Liberator .45 ACP caliber pistol. Liberator .45 ACP caliber pistol made by Inland Guide Lamp Manufacturing. Over 1 million of these were made in a 3 month period. These were used for
...Click for more info
Seller: Collectors Firearms
Area Code: 713
1,995.00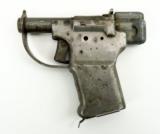 Inland Guide Lamp Liberator .45 ACP caliber pistol. Made by Inland Guide Lamp manufacturing. Over 1 million of these were made in a 3 month period. These were used for an insurgency weapon during WWII
...Click for more info
Seller: Collectors Firearms
Area Code: 713
2,395.00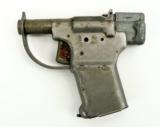 Inland Guide Lamp Liberator .45 ACP caliber pistol. Made by Inland Guide Lamp manufacturing. Over 1 million of these were made in a 3 month period. These were used for an insurgency weapon during WWII
...Click for more info
Seller: Collectors Firearms
Area Code: 713
2,395.00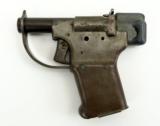 Inland Guide Lamp Liberator .45 ACP caliber pistol. Made by Inland Guide Lamp manufacturing. Over 1 million of these were made in a 3 month period. These were used for an insurgency weapon during WWII
...Click for more info
Seller: Collectors Firearms
Area Code: 713
2,395.00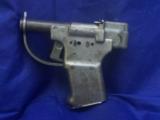 Original WW2 FP-45 Liberator in excellent condition. Original finish, not import marked. This single shot, .45 ACP pistol was produced by Guide Lamp Divisions of General Motors during WW2 for the
...Click for more info
Seller: yglk
Area Code: 847
$2,750.00