Sorry! You're too late.
The Remington ~ XP-100 ~ 7mm BR Rem. GI# 101060686 has been sold.
Click
here
to see what else is available by Cabelas Billings.
View other listings in this category....
Remington Pistols - XP-100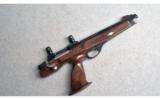 Remington's unique bolt action pistol. These have become increasingly hard to find, this one is in excallent condition.
...Click for more info
Seller: Cabelas Hazelwood
Area Code: 314
$859.99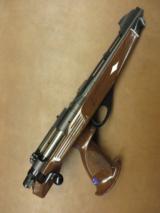 .221 Fireball has 10 1/2 inch vent rib barrel with original front sight and a Redfield scope mounting base. Serial number A7510xxx. Matte finish metal is 99%. The woodgrain nylon stock has a few light
...Click for more info
Seller: Bromley's Gun Shop
Area Code: 641
$929.00
Remington xp 100 7mmbr Gun is in excellent condition comes with 3x9 burris with duplex & factory Case Add $40 shipping
...Click for more info
Seller: ken the remington man
Area Code: 208
$975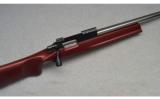 Seller: Cabelas Fort Worth
Area Code: 817
$1,599.99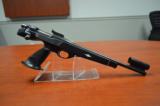 This is a Remington XP-100 in 7mm BR. This Pistol comes with target iron sights. The bore is very strong and clean. Please contact Jason in sales with any questions at 610-258-550
...Click for more info
Seller: HERITAGE GUILD
Area Code: 610
$1095.00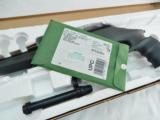 This is a Remington XP-100R KS Kevlar 22-250 with a 14 1/2 inch barrel. This gun is 100% new in the box. Buyer pays 45.00 shipping. Thank you. 40-3-7
...Click for more info
Seller: Fugate Firearms
Area Code: 270
$2,500.00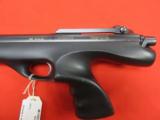 Remington XP-100 with a matte black fiberglass target stock, 15" heavy barrel, custom chambered in 416 Taylor, adjustable trigger, topped with a Redfield one piece base. Good condition over
...Click for more info
Seller: Jaqua's Fine Guns Inc
Area Code: 419
$1,225.00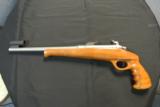 Up for sale.....Custom Target Pistol with Remington XP-100 action Chambered in .308w.s. Barrel made by J.B. Dever Normal wear and tear on gun In good conditon Please call Gold N Guns wi
...Click for more info
Seller: GNG
Area Code: 601
$800.00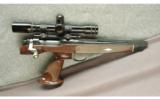 Seller: Cabelas La Vista
Area Code: 402
Was 999.99 Now $929.88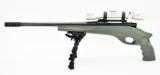 Remington XP-100R .35 Rem caliber pistol. Customized bolt action repeater with muzzle brake, composite stock and Leupold 2.5X8 scope. Unusual .35 Rem caliber in excellent condition.
...Click for more info
Seller: Collectors Firearms
Area Code: 713
1,495.00