Sorry! You're too late.
The HERTER SINGLE ACTION.44 GI# 101084972 has been sold.
Click
here
to see what else is available by Carolina Sporting Arms.
View other listings in this category....
Featured Gun Classifieds Handguns - German Revolvers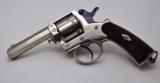 Serial # 109320 The top strap is marked "K.K. Sicherheitswache/Revolver" translated from German to "K.K. Security Guard". The left side of the frame is marked "S. MARKE"
...Click for more info
Seller: RICHARD CROSIER FINE FIREARMS
Area Code: 502
$1750.00
Handguns - German Revolvers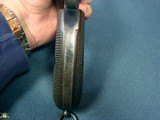 In antique excellent condition, we have an exceptionally rare Mauser 1878 C78 Zig Zag German Military Trials Revolver in 10.6 x 25 German Ordnance Caliber. This is an all matching early pro
...Click for more info
Seller: Pre98
Area Code: 919
$12,500.00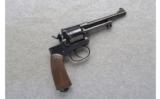 This Rast & Gasser Wien Model 1898 is a 8 shot 8mm double action revolver. Manufactured in 1916 it has matching serial numbers. S/N 86336. In overall very good condition for its
...Click for more info
Seller: Cabelas Richfield
Area Code: 262
$799.99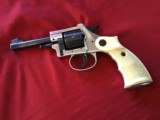 I PROVIDE 7 DAY INSP. I CAN PROVIDE REFERENCES ON GUN SALES. PHONE 260 367 2633 CELL 260 243 0700
...Click for more info
Seller: Jerry
Area Code: 260
$195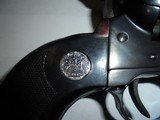 Herters .357 Magnum Single Action Revolver The left side of the barrel is marked "HERTER'S WASECA/MINN. USA MADE IN WESTERN GERMANY 67" followed by an eagle over "N" pro
...Click for more info
Seller: webber guns
Area Code: 530
$500.00
Got a Rast & Gasser M1898 1898 8mm Rast & Gasser Caliber Revolver for sale. In the pictures we tried to get as close as possible and show every makers mark, cartouche and stamp we could fin
...Click for more info
Seller: P&T PARTNERS
Area Code: 972
$900.00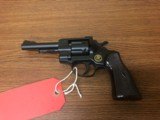 USED, IN GOOD CONDITION Arminius Model Hw5 .32 S&W Long Double Action Revolver, Made in Germany by Weihrauch. 4 inch barrel is bright and clear. One piece molded grips. Proof marked.
...Click for more info
Seller: DOMINIONOUTDOORS
Area Code: 540
$229.99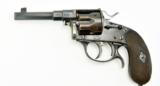 German two trigger officer's model, Reich revolver by Dreyse. Excellent bore. Action works perfectly. Forward trigger works double action or by cocking the hammer. The rear trigger is single act
...Click for more info
Seller: Collectors Firearms
Area Code: 713
2,750.00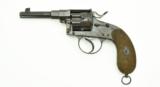 German Reich 10.5mm caliber revolver. Excellent bore. Gun has approximately 60-70% blue. This is the scarce double/single action model and it is a commercial sale revolver. Checkered grips are very go
...Click for more info
Seller: Collectors Firearms
Area Code: 713
1,875.00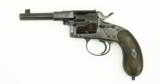 German Reich revolver. Excellent bore. Action works perfectly. Grips have normal wear. No chips or cracks. Backstrap marked 9.T.S. 2.178. "Sanitats Kompagnie der Train Abteilung" (Train Ba
...Click for more info
Seller: Collectors Firearms
Area Code: 713
1,450.00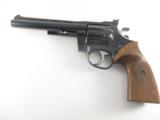 Excellent, early mfg (in 1969) WILLIE KORTH Model "SPORT" revolver. Cal .22LR, 6" barrel, adjustable rear sight, Walnut grip with crisp checkering & thumb rest. High polish de
...Click for more info
Seller: Askari1
Area Code: 619
$ 2,790.00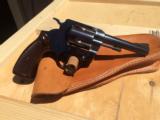 Price Reduced $3585 FREE SHIPPING Here is a rare Korth Series 20 "Police Revolver" in .38 Spc. (Special) manufactured in 1964. This gun features a fixed rear sight, a ramp mounted fro
...Click for more info
Seller: bushbuck8
Area Code: 310
$3585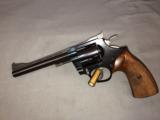 Here is one of the rarest original Korths you can own while Willie Korth was running the show. Korth Series 22 6" 5 Shot Revolver in 38 Special Cal. Only 16 were made in this configuration. Manuf
...Click for more info
Seller: bushbuck8
Area Code: 310
$5,750.00
High quality German-made Arminius HW-7 DA revolver with box, extra cylinder & cleaning rod. 6" barrel, moulded grips. Judging from turn marks on cylinders, has been shot very little. 8 shot w
...Click for more info
Seller: doublegunhq
Area Code: 325
$555.00