Sorry! You're too late.
The Smith & Wesson SD VE 40 S&W Double 4" GI# 101343260 has been sold.
Click
here
to see what else is available by nasp63.
View other listings in this category....
Smith & Wesson Pistols - SD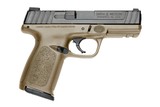 Seller: GUNPRIME
Area Code: 205
$319.00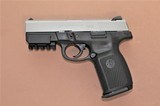 The Smith & Wesson Sigma SW9VE, was Smith & Wesson's first venture into using synthetic materials in pistol construction using a high-strength polymer material for the
...Click for more info
Seller: Antique & Modern Firearms, Inc.
Area Code: 859
SOLD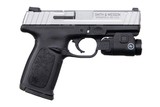 Seller: GUNPRIME
Area Code: 205
$359.00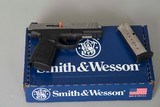 Smith & Wesson SD9VE pistol, New in Box. Semi Auto, Stiker fired, Satin Stainless Steel Slide, Barrel length 4". White 3 dot sights, 2 - 16 round Magazines, grips polymer. weight 22.7 oz, Ove
...Click for more info
Seller: hephoto
Area Code: 817
$349.00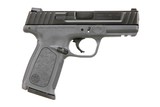 Seller: GUNPRIME
Area Code: 205
$349.00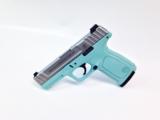 ***We ship our firearms nation wide where they are legal*** ***We do NOT charge credit card fees*** This item for sale is a NIB Diamond Blue and Stainless Smith & Wesson SD9 VE 9mm for
...Click for more info
Seller: TZArmory
Area Code: 866
$405.99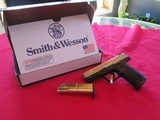 New! Smith and Wesson SD9VE (9mm) NEW in the box! Two 10 round mags. Stallionfirearmsgmail 810-922-4279. Must be bank check or Postal money order. Shipping is $25 to your FFL.&nbsp
...Click for more info
Seller: STALLION FIREARMS
Area Code: 810
$275.00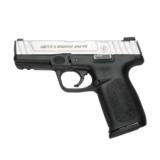 Brand New in the Box, Ready to Ship! Buy It Now!! Manufacturer: Smith and Wesson Model: S&W SD9 VE Std Capacity SKU: 223900 Caliber: 9mm Capacity: 16 Rounds Barrel Length:
...Click for more info
Seller: Elk County Ammo and Arms
Area Code: 814
$359.99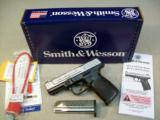 !!!!FACTORY NEW IN BOX!!!!!! Smith & Wesson SD9 VE 9mm ... 4" barrel ... 22.7 oz empty weight ... 7.2" LOA ... 2 x 16 magazines ... Polymer frame ... Stainless slide ... stainless barre
...Click for more info
Seller: James Wayne Firearms
Area Code: 361
$349.99