Sorry! You're too late.
The Glock G34 Gen4 9mm Luger 5.31" 17 Rounds PG3430103 GI# 101471264 has been sold.
Click
here
to see what else is available by Elk County Ammo and Arms.
View other listings in this category....
Glock Pistols - G34
GLOCK MODEL 34 WITH CTC RED LASER SIGHT. COMES WITH 3 17 ROUND MAGS. NO CASE BUT JUST LIKE NEW. EXCELLENT GLOCK 34. CALL OR E-MAIL WITH QUESTIONS:
...Click for more info
Seller: Rogers Firearms
Area Code: 229
$925.00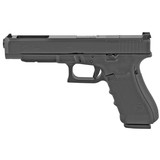 The GLOCK 34 Gen5 MOS FS features an extended barrel and greater slide dimensions, making it a favorite among sport shooting competitors. Design enhancements include the GLOCK Marksman Barrel (GMB
...Click for more info
Seller: Caliber Sports
Area Code: 205
$659.99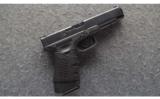 This firearm is a Glock G34 chambered in 9MM. It is a semiauto with the long slide to improve accuracy by allowing for a longer site picture. Overall it is a nice gun in near new condition.
...Click for more info
Seller: Cabelas Sidney
Area Code: 308
$679.99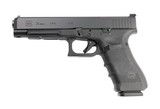 BRAND NEW IN THE BOX AND READY TO SHIP! BUY IT NOW!! Manufacturer: Glock Model: G34 Gen 4 MOS Sku: UG3430103MOS Caliber: 9mm Barrel Length: 5.31" Capacity: 17 Rounds
...Click for more info
Seller: Elk County Ammo and Arms
Area Code: 814
$669.99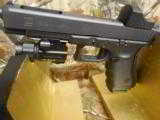 FACTORY NEW IN BOX GLOCK INC Gen 4 MOS 9mm 17 Round Glock PG3430103MOS G4 Gen 4 MOS DA 9mm 5.3" 17+1 AS Blk Poly Grip/Frame Blk The Glock 34 Gen4, in 9x19, introduces revolutionary design chang
...Click for more info
Seller: AA GUNS & AMMO
Area Code: 770
$ 979.99 w/Red-Dot
Glock's G34 Gen5 MOS features an extended barrel and greater slide dimensions, making it a favorite among sport shooting competitors. Design enhancements include the Glock Marksman Barrel (GMB)
...Click for more info
Seller: The Sporting Shoppe
Area Code: 401
$750.00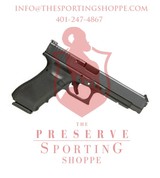 GLOCK pistols are the most widely used by law enforcement worldwide. With an unsurpassed reputation for reliability, combined with magazine capacity, low weight and ease of use, a GLOCK is an ideal ch
...Click for more info
Seller: The Sporting Shoppe
Area Code: 401
$699.00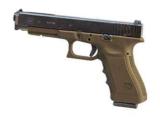 New in box Glock G34 OD GREEN in 9mm. This competition version of the 17 with a longer barrel (5.32). The slide has been machined from the factory to minimize weight. Comes with three 17rd magazines,
...Click for more info
Seller: Halifax Supply
Area Code: 386
$849.99