Sorry! You're too late.
The Taurus "Circuit Judge"45LC/410 3", rifle/shotgun crossover, backbored rifle GI# 102234320 has been sold.
Click
here
to see what else is available by Charlie Hancock.
View other listings in this category....
Taurus Rifles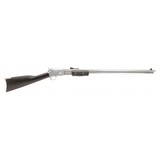 "SN: AX3300. Pump action, polished stainless steel rifle with 26"" barrel. 14 round capacity, fiber optic rear sights, walnut stock and forend, with a metal curved Crescent Butt Plate.
...Click for more info
Seller: Collectors Firearms
Area Code: 832
$895.00

Here we have a unique Taurus CT9 G2 pistol caliber carbine in 9mm. The CT9 is a defanged civilianized version of the Taurus SMT. "SMT" stands for "SubMetralhador
...Click for more info
Seller: Antique & Modern Firearms, Inc.
Area Code: 859
$695.00

Taurus Model 63 .22 long rifle 23" round barrel Made in Brazil The Taurus model 63 is a patterned after Winchester model 63 as a 10 shot tube mag blue finish take down with a 23 inch round ba
...Click for more info
Seller: United Sportsmen's Company
Area Code: 815
$539.00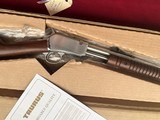 HARD TO FIND- TAURUS MODEL M172 PUMP ACTION CARBINE . STAINLESS FINISH . 16 INCH BARREL , GUNS IN EXCELLENT CONDITION . IF FIRED IT WAS VERY VERY LITTLE. COMES WITH ORIGINAL BOX. EASTER
...Click for more info
Seller: Eastern Branch Firearms
Area Code: 207
$975.00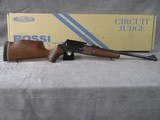 The Rossi Circuit Judge is something of an anomaly in the world of firearms, being what is essentially a "revolver carbine" or "revolving carbine". It combines the action of a
...Click for more info
Seller: Shooter's Supply, LLC.
Area Code: 423
$795.00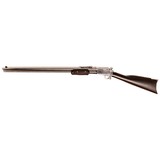 Guns Listing ID: 733627Chambered in 45 Colt via a tubular magazine, this Taurus C45 is a pump-action rifle. It features a steel receiver and barrel alongside a hardwood stock and forend.
...Click for more info
Seller: Guns Dot Com
Area Code: 866
$999.99

Offering today a hard to find Taurus Circuit Judge rifle/shotgun with Red Dot sight. The firearm is in excellend used condition where metal and wood finishes are near factory. There are ju
...Click for more info
Seller: Oregon Uplander
Area Code: 281
$750.00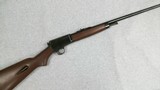 High quality Taurus 63 .22 Long Rifle. This ia a faithful copy of the Winchester 63 at an affordable price point. This rifle is in great condition with some handling marks here and there, with a smal
...Click for more info
Seller: Smith's Great Outdoors
Area Code: 585
$399.99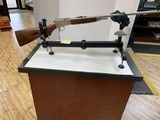 Guns Listing ID: 740468Hey are you looking for a Nice 22LR Rifle? We have this that is good shape and will make nice rifle to own! So have any questions look at the pictures and be sure ask any you ha
...Click for more info
Seller: Guns Dot Com
Area Code: 866
$560.99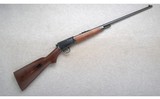 This Taurus Model 63 is a right hand semi-auto rifle in .22 Long Rifle Cal. It has a 23 inch barrel. A blade front sight and an adjustable notch middle sight. The butt stock is a smooth grip hardwood
...Click for more info
Seller: Cabelas Richfield
Area Code: 262
$599.99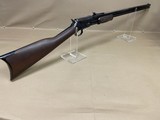 Guns Listing ID: 650141TAURUS RIFLE - USEDMODEL - C45CAL - 45 LCEXCELLENT CONDITIONPUMP ACTIONSIDE GATECASE HARDENED STEELMETAL BUTT PLATE26\" BBLNO BOX S/N AP66XX
...Click for more info
Seller: Guns Dot Com
Area Code: 866
$971.99

An original Taurus .40 Cal Semi Auto Carbine. These were only made for a very few years before being discontinued by Taurus and most all were in 9mm caliber. This is the only .40 Cal examp
...Click for more info
Seller: Ocala Armory
Area Code: 352
$799.00