Sorry! You're too late.
The Winchester Model 1907 351 Barreled Action GI# 101309870 has been sold.
Click
here
to see what else is available by Safari Supply LLC.
View other listings in this category....
Featured Gun Classifieds Actions - Barreled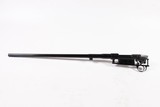 MADE IN BELGIUM IN 1970. REBLUED AND READY TO DROP IN A STOCK. PLEASE ADD $30 FOR SHIPPING.
...Click for more info
Seller: ART'S GUN SHOP
Area Code: 636
$975.00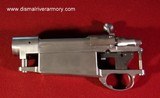 Brevex true magnum length Mauser action with .416 Rigby bolt face and bottom metal. Receiver drilled and tapped. Non-factory action improvements include Blackb
...Click for more info
Seller: Dismal River Armory
Area Code: 308
$2895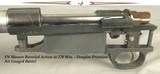 No #, FN Mauser Barreled Action, 270 Winchester, 24" Douglas Premium Air Gauged barrel, The action face was trued, Standard FN hinged floorplate & trigger guard with a frontal release, It has
...Click for more info
Seller: Champlin
Area Code: 580
$975.00
Actions - Barreled

FN SAKO SUPREME ACTION FABRIQUE NATIONALE MAGNUM MAUSER 98 COMMERCIAL SPORTING .338 WIN MAG RIFLE ACTION & BARREL. Serial number "S604X" as stamped on receiver along with "FN in cir
...Click for more info
Seller: David Condon, Inc.
Area Code: 540
$550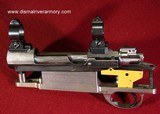 VZ33 Custom Mauser action. The VZ33 is the police version of the small ring G33/40 action with reciever lightening cuts. Front receiver ring surface ground
...Click for more info
Seller: Dismal River Armory
Area Code: 308
$1695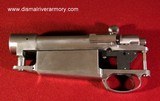 Brevex true magnum length Mauser action with .375 H&H bolt face and bottom metal. Receiver drilled and tapped. Br
...Click for more info
Seller: Dismal River Armory
Area Code: 308
$2795

An excellent condition original Savage barreled action for their model 89 lever action rifle. All in excellent condition, and barrel with a perfect bore and chamber. This is the barreled a
...Click for more info
Seller: Ocala Armory
Area Code: 352
$99.00

Griffin & Howe .264 Winchester Magnum 22" barrel for the Model 70. Bore is excellent. Engraving rem
...Click for more info
Seller: Dismal River Armory
Area Code: 308
$240

Custom barrel chambered in .220 Swift for the large ring Mauser by the late Emil Facuna who was
...Click for more info
Seller: Dismal River Armory
Area Code: 308
$595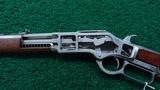 Winchester's factory ledgers list these rare factory cutaway rifles as "skeleton" models. "The Winchester New Model of 1873: A Tribute" lists only eight known examples, and no mo
...Click for more info
Seller: LeRoy Merz Antique Guns
Area Code: 218
$ 21,000. Sale Pending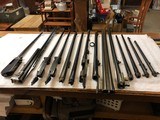 Winchester Model 1907 - caliber 351 barrel with empty action Frame - four digit serial number Mannlicher model Edinburgh Match by Renato Gamba 12 gauge 32" Trap barrel with double bead
...Click for more info
Seller: Safari Supply LLC
Area Code: 804
POR - Please Phone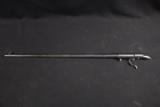 Seller: ART'S GUN SHOP
Area Code: 636
$100.00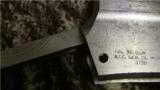 31 1/2 IN 12 GAUGE 3IN MAG, VENT RIB ON TOP BELGIUM BARREL..BARREL IS CLEAN AS A WHISTLE..OUTSIDE HAS PLACES OF SLIGHT TINY PITTING ..RECEIVER IS NEW IN THE WHITE ..WILL NOT SEPERATE.......POSTAL MONE
...Click for more info
Seller: RATEDX
Area Code: 715
$300.00