Sorry! You're too late.
The Lot of 10 Boxes of Nobel Sport Italia English Classic 2-1/2" 12ga Shotgun Shells GI# 101134005 has been sold.
Click
here
to see what else is available by Orange Coast .
View other listings in this category....
Featured Gun Classifieds Ammo - English Shotgun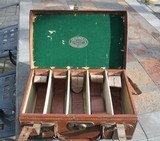 Nice English shotshell case in good used condition. All leather and stitching is in good shape. The interior is clean and the lid felt shows some wear. Outside measures 15.75" x 10".&n
...Click for more info
Seller: PML
Area Code: 208
$775.00
Ammo - English Shotgun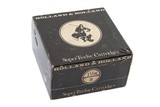 Seller: Steve Barnett Fine Guns
Area Code: 662
$85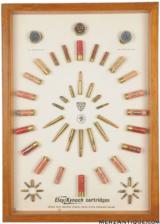 Measuring about 20" wide by 28" high. Featuring about 50 different cartridges such as rifle, window pane shot shells, pellets and rim fire ammo. Very decorative and well marked in excellent
...Click for more info
Seller: LeRoy Merz Antique Guns
Area Code: 218
$ 1,750.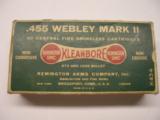 A nice full box of Remington Webley Mark II .455 cartridges.Though an early box from the 1920,s on,they are smokless,and non-crrosive primers.This is reffered to as the dogbone style.Difficult to find
...Click for more info
Seller: Tower
Area Code: 715
REDUCED TO $315.00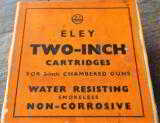 ~~RARE~~ SEALED 2-PIECE ORANGE BOX of (25) VINTAGE ELEY ***TWO-INCH*** CARTRIDGES for 2" CHAMBERED GUNS. # 7 SHOT WATER RESISTING SMOKELESS NON-CORROSIVE. MANUFACTURED & LOADED AT THE ELEY- K
...Click for more info
Seller: selfdefenseinc
Area Code: 772
$209.00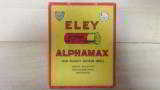 I have three 10 round boxes of these high velocity 12 Gauge 00 Buck. Shells are 2 3/4". 9 pellets in each shell. These will stop just about anything or anyone.
...Click for more info
Seller: vintageman
Area Code: 651
125.00 each box