Sorry! You're too late.
The Factory German HK, A3 Collapsible Stock MP5 40S&W/10mm GI# 101039615 has been sold.
Click
here
to see what else is available by C3-FLA.
View other listings in this category....
Gun Parts - Class III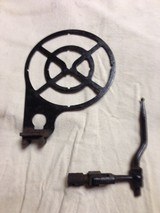 Anti-Aircraft sights for the 1915 or 1918 French Chauchaut Light Machine Gun. What every gunner needs to bring down a German Folker D VII, Haulberstadt, or a Zepplin!!! These sights were i
...Click for more info
Seller: Rockindaddy
Area Code: 724
$250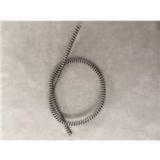 These are the double coiled spring which are getting very tough to find. These are original GI, by Maremont, while our supply lasts. Shipping via 1st class mail adds $3.95 to the cost.
...Click for more info
Seller: Ocala Armory
Area Code: 352
$29.95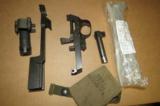 Inland M2 Carbine parts set for registered M2 Carbine repair/replacement Class II manufacturer. Must go to an FFL/SOT or class II. New in the grease. All NFA rules/Laws apply. Please phone Tommy at (7
...Click for more info
Seller: Winchester Way
Area Code: 760
$1,000.00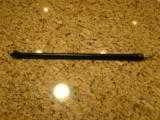 Colt's early Machine Rifle barrel dated 1918. The earliest "BAR's" were marked "Machine Rifle". The firearms were not marked "Browning Automatic Rifle" until some
...Click for more info
Seller: Winchester Way
Area Code: 760
$1,500.00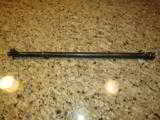 A very rare item for someone restoring an early Colt's manufactured WWI era "Machine Rifle (B.A.R.). The original factory finish is very thin. The bore is perfect. TE is 2 the ME is .5 !! Do
...Click for more info
Seller: Winchester Way
Area Code: 760
$1,200.00