Reloading Components - Metric
Reloading Components - Metric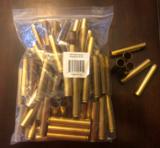 Seller: Mead Ops
Area Code: 308
$575.00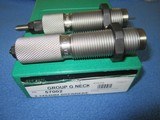 New, never used RCBS neck sizing and bullet seating dies for 9.3X64mm Brenneke. Retail price is $160--my price is $110 plus shipping.
...Click for more info
Seller: vicvanb
Area Code: 907
$110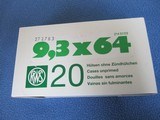 New, unfired 9.3X64mm Brenneke brass. I have five, 20-round boxes, a total of 100 pieces of brass. Retail price is $215. My price is $175 plus shipping.
...Click for more info
Seller: vicvanb
Area Code: 907
$175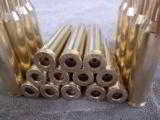 Seller: W David Powell
Area Code: 727
$39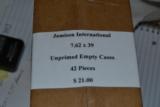 JAMISON INTERNATIONAL BRASS NEW UNPRIMED 7.62 X 39 BOX HAS 2 PIECES I DO COMBINE ITEMS TO SAVE ON SHIPPING THERE ARE THREE DIFFERENT SIZED FLAT RATE BOXES SMALL RATE BOCX WILL HOLD ABOUT 75
...Click for more info
Seller: LONG RANGE SHOOTER
Area Code: 412
$21.00
NORMA BRASS 7X61 SUPER NEW UNPRIMED 25 PIECES PER PACK. SHIPPING IS U S MAIL $7.00 PER PACK IF YOU WANT MORE THAN ONE PACK I CAN COMBINE THEM IN FLAT RATE BOX FOR $10.00 AND COULD ADD OTHER ITEMS IN O
...Click for more info
Seller: LONG RANGE SHOOTER
Area Code: 412
40.25 PER PACK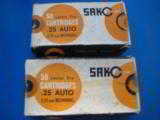 These 2 boxes of Sako 25 Auto/6.35 mm Browning Riihimaki New Old Sock Unprimed brass are from the late 50's or early 60's...100 new unprimed brass cases for collecting or reloading. USPS Pr
...Click for more info
Seller: Jacob Hranowskyj
Area Code: 804
$40.00