Featured Gun Classifieds Gun Parts - M1A/M14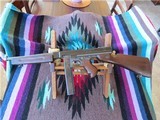 WWII Issue USGI M1A1 Thompson Parts set assembled on a "Dummy Receiver". This gun is complete minus the Bolt, Guide Rod and Spring. This display gun is assembled from a M1A1 Thompson with an
...Click for more info
Seller: Winchester Way
Area Code: 760
$2,000.00
Gun Parts - M1A/M14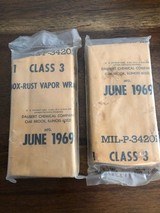 New Mags in original packaging...see photo. 20 rnd mags. for M-14 or Springfield M1-A! Prefer not to split, sell the pair for $125.00 delivered price.
...Click for more info
Seller: KandKFox
Area Code: 253
$125.00 Delivered price to Con. U.S. (OBO)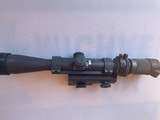 ART11 Leatherwood 3x9 scope serial no 5093 with ART 11 carrying case with manual and clear optics. CMP Sale With Butler Creek lense covers. Ask for Vince at 205 223-3889.
...Click for more info
Seller: Robert54
Area Code: 205
$1750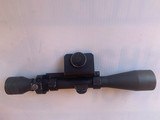 ART1 Vietnam era Military Leatherwood Design 3 x 9 Redfield Scope with special reticle serial no 1264. 7.62 MM, M-118NM (designed for M-118 NM ammo) Clear Optics with scope mount
...Click for more info
Seller: Robert54
Area Code: 205
$2,950.00

Got a USGI M14 Rifle Stock USGI with a DOD DAS Stamped. This is USGI and as you can see in the pictures and a servicable rifle stock. There are two crack you can see in the pictures I have
...Click for more info
Seller: P&T PARTNERS
Area Code: 972
$80.00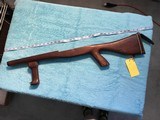 Seller: rom27
Area Code: 386
$1000 plus shipping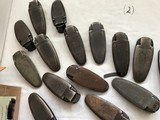 (2) 16 Butt Plate assemblies $25 each or $250 all (4) U.S.G.I Bore Brush $10 each or $15 two or best deal everything $250 plus shipping
...Click for more info
Seller: rom27
Area Code: 386
$10, $25 or $250 all plus shipping
30rd 4 magazines $60 each or $180 all plus shipping, 5rd 5 magazines $20 each or $75 all plus shipping, 6rd. 6 magazines $20 each or $95 all plus shipping
...Click for more info
Seller: rom27
Area Code: 386
$60 $20