Sorry! You're too late.
The NEW/UNFIRED Arsenal G.R.A.D. RS-1 Knife/Gun, 22LR AOW GI# 101038571 has been sold.
Click
here
to see what else is available by C3-FLA.
View other listings in this category....
Class III - NFA - AOW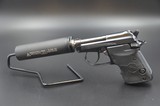 Here's a BERETTA MODEL 21A IN .22 LR WITH THREADED BARREL, CRIMSON TRACE LASER GRIPS AND AN INNOVATIVE ARMS APEX MICRO SUPPRESSOR. THIS IS A CLASS III SALE, although the purchaser can receive the
...Click for more info
Seller: revbilly
Area Code: 610
$1199.95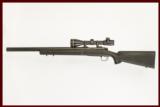 JOHNS GUNS R3081 CHAMBERED IN 308WIN WITH A 23 INCH BARREL. THIS CLASS III GUN IS COVERED BY DURY'S LIFETIME WARRANTY. WE BUY GUNS!NO COLLECTION TOO BIG OR SMALLFOR OUR GUN INTERNATIONAL CUST
...Click for more info
Seller: DURY'S GUN SHOP
Area Code: 210
$3199.99

Braverman Stinger .22 LR Pen Gun. Neat pen gun in very good condition. Not an AOW Class III item because it has to be "broken" to fire.
...Click for more info
Seller: Collectors Firearms
Area Code: 713
1,199.95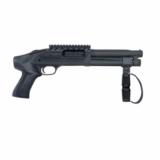 Brand new in the box, ready to ship. Buy it now! IN STOCK AND READY TO BE SHIPPED TO YOUR LOCAL CLASS III DEALER. THIS FIREARM ONLY REQUIRES A $5 TAX STAMP ON YOUR FORM 4. This is a Class III It
...Click for more info
Seller: Elk County Ammo and Arms
Area Code: 814
$549.99