Sorry! You're too late.
The Americase Aluminum Gun Case GI# 101882503 has been sold.
Click
here
to see what else is available by Goose buster .
View other listings in this category....
Gun Cases - Aluminum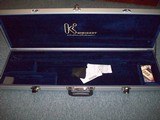 This AS NEW Krieghoff Americase has a blue interior. Holds your shotgun and TWO barrels up to 34". Condition 100%. $400.00. rmgrigolettoyahoo 732 280 88750.
...Click for more info
Seller: Legacy Firearms
Area Code: 732
$400.00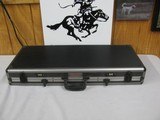 Seller: dawsonsdoubles
Area Code: 210
$175.00
Seller: Crosnoe Guns
Area Code: 573
$125.00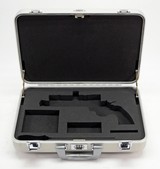 Foam Insert For Colt Python Hunter Halliburton Zero Case Don't Settle For Cheap Inferior Inserts On The Market Today. Replace That Old Crumbling Insert With Our New, High Quality, Laser Cut, High D
...Click for more info
Seller: Custom Shop Inc
Area Code: 406
$229.95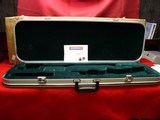 AMERICASE FITTED FOR A MODERN MILITARY STYLE WEAPON (UNKNOWN TYPE). CASE OUTSIDE DIMENSIONS ARE: LENGHT 38 1/2" WIDTH &nb
...Click for more info
Seller: Bob Jurewicz
Area Code: 716
$200 PLUS ACTUAL SHIPPING COST(MAKE AN OFFER