Sorry! You're too late.
The 1911 custom shop Caspian .38 super cal. Sweet!! GI# 101279552 has been sold.
Click
here
to see what else is available by Shortcolt44-40.
View other listings in this category....
Caspian Arms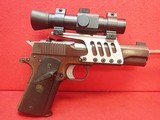 Caspian Arms Custom Target 1911 .45ACP pistol. This pistol started it's life as a standard Caspian Arms 1911, and underwent several upgrades to become and high end bullseye target shooting pistol. The
...Click for more info
Seller: New England Guns and Parts
Area Code: 508
$1199.00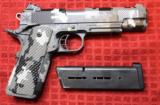 Got a custom built 1911 45ACP Caspian Rail Gun Frame with digital camoflauge coating or finish. As you can see in the pictures. Do not know who built the gun. There is a log
...Click for more info
Seller: P&T PARTNERS
Area Code: 972
$1465.00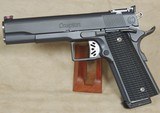 Caspian Custom 1911 Pistol .45 ACP caliber 5" Nowlin barrel G-10 grips Hand built gun takes approximately 1 year once you order these Wilson combat 8 rd magazine Grey Cerakote on fr
...Click for more info
Seller: Elephant & Castle Fine Arms
Area Code: 417
$1,995.00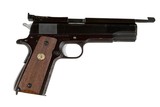 Seller: Steve Barnett Fine Guns
Area Code: 662
$1,195.00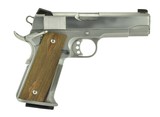 Caspian Commander .40 S&W caliber pistol. Custom commander made on a Caspian Magwell frame, unmarked slide. Excellent condition.
...Click for more info
Seller: Collectors Firearms
Area Code: 713
1,299.95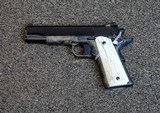 Just WOW!!! This is a SUPER 1911 Pistol!!! Manufactured on a Caspian Case Hardened Fisished frame and it only gets better from there. The Renowned New Braunfels Gun Works in Texas has done
...Click for more info
Seller: Weapon Systems Specialists
Area Code: 210
$3250.00 Plus $75.00 Insured Shipping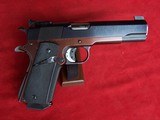 Here is a terrific custom match grade target pistol by Caspian Arms of Hardwick, VT. It is built on Caspian Arms precision frame and slide and incorporates a Wilson Match grade 5"&nb
...Click for more info
Seller: TheColtGuy
Area Code: 931
$1595.00 Price Reduced to $1195.00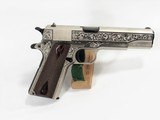 CASPIAN 1911 45ACP CUSTOM "C" ENGRAVED BY JOHN ADAMS SR. OF VERSHIRE VT. SERIAL NUMBER AA001GMSC TO SIGNIFY ADAMS AND ADAMS NUMBER 1, WITH ADAMS LETTER
...Click for more info
Seller: WILDWOOD INC
Area Code: 207
$3,795.00