Sorry! You're too late.
The Para Ordnance P14-45 Signature .45 Auto GI# 101587183 has been sold.
Click
here
to see what else is available by Gun Sport Ltd..
View other listings in this category....
Para Ordnance Pistols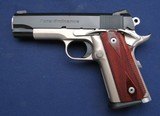 Very nicely appointed Para Ordnance here. 2-tone like we loved doing in the 80's, Ambi safeties, extended slide stop, beavertail grip safety with memory pad, checkered extended mainspring housin
...Click for more info
Seller: The Firing Line
Area Code: 303
$899.99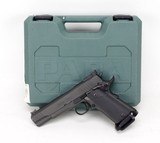 Para-Ordnance Pro Custom 14.45 1911 Pistol in .45ACP. SN #K013093. Mfg. 2013-2015. AS NEW IN THE BOX. 5" barrel with an excellent, bright bore with strong rifling. The Black Matte Metal finish an
...Click for more info
Seller: Shooters Exchange
Area Code: 828
$1129.00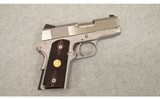 Para Ordnance C6.5 LDA chambered in .45 auto. Has one magazine and does not come with a box. .45 Auto
...Click for more info
Seller: Cabelas Avon
Area Code: 440
$599.99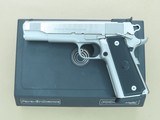 This is a late 1990's vintage Canadian-made Para Ordnance Model P14 Limited in .45 ACP in like-new, minty and unfired condition, complete with the original box, paperwork, extra magazine, and shipping
...Click for more info
Seller: Antique & Modern Firearms, Inc.
Area Code: 859
$1,350.00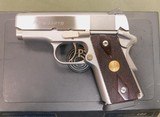 Seller: Dons Firearms Inc.
Area Code: 361
$700.00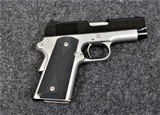 Here is a used, but well kept Para Ordnance Model C.7.45 Companion LDA in caliber .45ACP. It comes with one magazine and a box. Our gunsmiths have reviewed and inspected the firearm for function and s
...Click for more info
Seller: H&H Shooting Sports
Area Code: 405
$809.98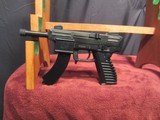 INTRATEC 22 L.R. SEMI AUTO PISTOL WITH FACTORY CASE AND ONE MAGAZINE. EXCELLENT OVERALL CONDITION. WANT TO PURCHASE CALL OUR OFFICE 716-941-3946
...Click for more info
Seller: MAX T. FRANCE
Area Code: 716
$400.00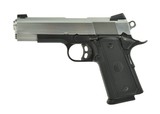 "Para Ordnance Custom P13 .45 ACP caliber pistol. Customized Hi-Cap Combat pistol built on a Para P-13 frame, with all custom parts, including a Schuemann barrel and Novak sights. Excellent condi
...Click for more info
Seller: Collectors Firearms
Area Code: 832
$1,750.00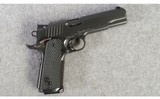 Para USA Elite Pro 1911 chambered in .45 Auto. Blue and bore are excellent. Comes with factory green Para hard case, manual, and two extra magazines. .45 Auto
...Click for more info
Seller: Cabelas Short Pump
Area Code: 804
$999.99