Sorry! You're too late.
The " Romarm Mini Draco 7.62x39 (PR41221) GI# 101112962 has been sold.
Click
here
to see what else is available by Collectors Firearms.
View other listings in this category....
AK-47 Pistols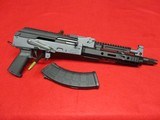 This is a special custom finish AK pistol. The pistol itself is the popular Draco manufactured by Romarm in Romania. It is chambered for the classic 7.62x39 cartridge. The 9" forearm and its 5.6
...Click for more info
Seller: Shooter's Supply, LLC.
Area Code: 423
$1,575.00
Seller: Collectors Firearms
Area Code: 713
$689.95
Seller: Collectors Firearms
Area Code: 713
$799.95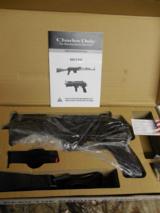 FACTORY NEW IN BOX CLICK ON PICTURES TO ENLARGE FEATURES Caliber: 9-MM Luger 6.3" Barrel Matte Black, Steel frame Polymer grip Blowback system Fixed front & rear sights Two 10 round
...Click for more info
Seller: AA GUNS & AMMO
Area Code: 770
$ 475.99-NEW IN BOX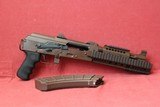 7.62x39, serial number M92PV0040XX. 10" barrel. Buffer installed, action job, left hand charge handle, full length custom fitted rail, custom brown finish, Krebs Custom safety le
...Click for more info
Seller: Pintos
Area Code: 425
$950.00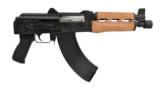 Seller: Collectors Firearms
Area Code: 713
$795.00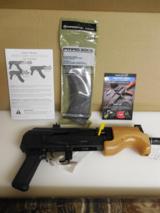 FACTORY NEW IN BOX CLICK ON PICTURES TO ENLARGE Details FEATURES Caliber: .7.62X39 6.0" barrel 1:10" twist Steel frame, black-matte Bird cage muzzle brake 1=30 round magazines Acce
...Click for more info
Seller: AA GUNS & AMMO
Area Code: 770
$ 698.99--NEW IN BOX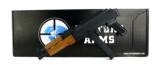 Seller: Collectors Firearms
Area Code: 713
$779.95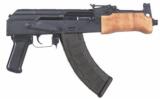 CENTURY ARMS MINI DRACO PISTOL 7.62 X 39MM "FREE 10 MONTH LAYAWAY" CAHG2137-N MINI DRACO PISTOL 7.62X39 7.62 x 39mm UPC: 787450071186 MFG MDL #: HG21
...Click for more info
Seller: Oakland Guns
Area Code: 870
$670.00 + $40.00 S&I