Sorry! You're too late.
The ZASTAVA PAP M 85 PV SAMI- AUTO PISTOL 223 / 5.56 NATO, 30 ROUND MAGAZINE, AJJUSTABLE SIGHTS. FACTORY NEW IN BOX GI# 100890578 has been sold.
Click
here
to see what else is available by AA GUNS & AMMO .
View other listings in this category....
AK-47 Pistols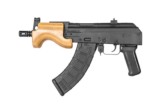 BRAND NEW IN THE BOX AND READY TO SHIP! BUY IT NOW!! Manufacturer: Century Arms Model: Micro Draco AK Pistol Sku: HG2797-N Caliber: 7.62x39mm Capacity: (1) 30 Round Magazine
...Click for more info
Seller: Elk County Ammo and Arms
Area Code: 814
$659.99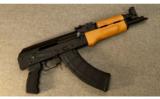 Seller: Cabelas Glendale
Area Code: 623
$724.99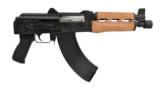 Seller: Collectors Firearms
Area Code: 713
$795.00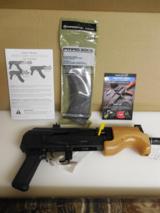 FACTORY NEW IN BOX CLICK ON PICTURES TO ENLARGE Details FEATURES Caliber: .7.62X39 6.0" barrel 1:10" twist Steel frame, black-matte Bird cage muzzle brake 1=30 round magazines Acce
...Click for more info
Seller: AA GUNS & AMMO
Area Code: 770
$ 698.99--NEW IN BOX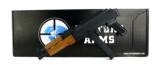 Seller: Collectors Firearms
Area Code: 713
$779.95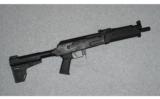 Seller: Cabelas Lacey
Area Code: 360
$949.99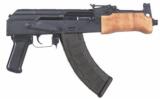 CENTURY ARMS MINI DRACO PISTOL 7.62 X 39MM "FREE 10 MONTH LAYAWAY" CAHG2137-N MINI DRACO PISTOL 7.62X39 7.62 x 39mm UPC: 787450071186 MFG MDL #: HG21
...Click for more info
Seller: Oakland Guns
Area Code: 870
$670.00 + $40.00 S&I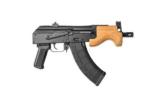 NEW Century Arms Micro Draco AK Pistol, Semi-automatic, 762X39, 6" Barrel, Steel Frame, Black Finish, Polymer Grips, 1-30Rd magazine, Wood Hand Guard HG2797-N ****PL
...Click for more info
Seller: DOMINIONOUTDOORS
Area Code: 540
$699.99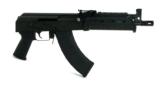 Seller: Collectors Firearms
Area Code: 713
$795.00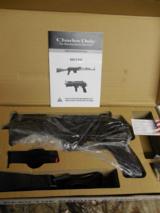 FACTORY NEW IN BOX CLICK ON PICTURES TO ENLARGE FEATURES Caliber: 9-MM Luger 6.3" Barrel Matte Black, Steel frame Polymer grip Blowback system Fixed front & rear sights Two 10 round
...Click for more info
Seller: AA GUNS & AMMO
Area Code: 770
$ 475.99-NEW IN BOX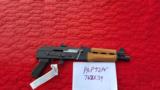 PAP 92 - 7.62x 39 with one new 30 round mag.This gun is new except I fired a few rounds through it I do not offer returns,so ask questions before you buy. I will ship only to an FFL.Please feel free t
...Click for more info
Seller: Gunman69
Area Code: 276
650.00-----free shipping