Sorry! You're too late.
The FX Fat Boy - ATI (American Tactical Imports) – 45 ACP - NRA Excellent - No CC Fee GI# 100900223 has been sold.
Click
here
to see what else is available by Mid-South GunSlinger.
View other listings in this category....
ATI - American Tactical Imports Pistols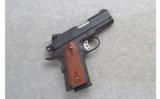 This S.A.M. Model American Tactical FX Titan in .45 ACP cal. is in very good condition. It has a solid trigger with 3 holes and diamond checkered walnut grip panels. It comes with its orig
...Click for more info
Seller: Cabelas Richfield
Area Code: 262
$499.99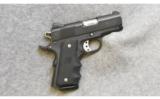 Manufactured by S.A.M. INC. in the Philippines. Imported by ATI. Has an aftermarket extended thumb safety installed.
...Click for more info
Seller: Cabelas Kansas City
Area Code: 913
$499.99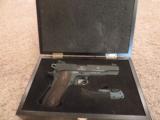 GERG 1911ANV GSG(GERMAN SPORT GUNS) 100 YEAR ANNIVERSARY COMMEMORATIVE 1911 SEMI AUTO PISTOL IN 22LR FEATURES A 5-INCH THREADED BARREL, WOOD GRIPS, FIXED SIGHTS, DISPLAY CASE, ENGRAVED FOLDING K
...Click for more info
Seller: jonesfirearms
Area Code: 928
$379.00

NEW ATI OMNI MAXX P4 PISTOL 5.56MM 30RD 7.5″ KEYMOD POLYMER – ATI ATIGOMX556P4 We also carry Bushnell, Nikon, Vortex, Leupold, Swarovski and Night Force Scopes. ****PLEASE CALL IN
...Click for more info
Seller: DOMINIONOUTDOORS
Area Code: 540
$449.99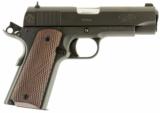 NEW American Tactical Firepower Xtreme 1911 Pistol GFX9GI, 9mm Luger, 4.25", Mahogany Grips, Black Finish, 9 Rd We also carry Bushnell, Nikon, Vortex, Leupold, Swarovski and Night Force
...Click for more info
Seller: DOMINIONOUTDOORS
Area Code: 540
$409.99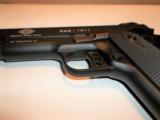 New in the Box...AIT 1911 Made by German Sports Guns...Chambered in 22LR...5 inch Steel Barrel...Steel Black Slide...Black Frame...Beavertail Safety....Exteneded Ambidextrous Safety...Skeletoniz
...Click for more info
Seller: Blue Robin Guns,LLC
Area Code: 352
$299.00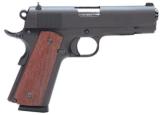 NEW American Tactical Imports FX45 1911 G1 45 ACP 4.25" Barrel 8 Round Blued Steel Semi Automatic Pistol GFX45GI We also carry Bushnell, Nikon, Vortex, Leupold, Swarovski and Night Force Sc
...Click for more info
Seller: DOMINIONOUTDOORS
Area Code: 540
$399.99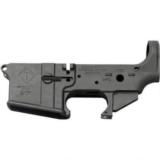 NEW Rifle American Tactical Imports AR-15 Milsport 9mm Billit Lower Receiver We also carry Bushnell, Nikon, Vortex, Leupold, Swarovski and Night Force Scopes. ****PLEASE CALL IN THE WITH THE
...Click for more info
Seller: DOMINIONOUTDOORS
Area Code: 540
$169.99
BRAND NEW IN THE BOX AND READY TO SHIP! BUY IT NOW!! Manufacturer: American Tactical Imports / German Sport Guns Model: GSG Firefly HGA SKU: GERG2210TFFG Color: Green Caliber: .22
...Click for more info
Seller: Elk County Ammo and Arms
Area Code: 814
$229.99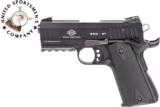 AMERICAN TACTICAL GSG-922 The perfect size to fit any hand. The 922 sports and overall length of 7" and a height of 5.5". It is constructed of Zamak-5 zinc alloy, which provides maximum har
...Click for more info
Seller: United Sportsmen's Company
Area Code: 815
$379.00