Sorry! You're too late.
The Remington XP100 221 Fireball with case GI# 101119453 has been sold.
Click
here
to see what else is available by Perry County Firearms .
View other listings in this category....
Remington Pistols - XP-100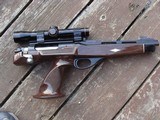 Original unmodified very early production (AK date code; March 1963) which was only the 2d year these interesting guns were produced. This includes the Leupold Pistol Scope and interesting Swi
...Click for more info
Seller: Farmington River Trading Company
Area Code: 860
$749.99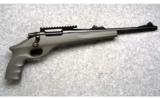 Seller: Cabelas Kansas City
Area Code: 913
$899.99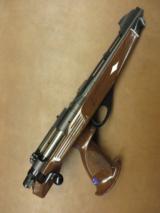 .221 Fireball has 10 1/2 inch vent rib barrel with original front sight and a Redfield scope mounting base. Serial number A7510xxx. Matte finish metal is 99%. The woodgrain nylon stock has a few light
...Click for more info
Seller: Bromley's Gun Shop
Area Code: 641
$869.00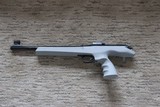 Remington XP-100, decent shape. .270-.308 caliber. Bluing is in good condition, a couple of rough spots where it had water damage. Reloading dies and some brass will be included. &nb
...Click for more info
Seller: gundaughter
Area Code: 913
$700 plus shipping and insurance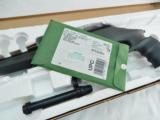 This is a Remington XP-100R KS Kevlar 22-250 with a 14 1/2 inch barrel. This gun is 100% new in the box. Buyer pays 45.00 shipping. Thank you. 44-4-15
...Click for more info
Seller: Fugate Firearms
Area Code: 270
$2,500.00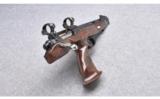 This is a Remington XP-100 bolt action Silhouette Pistol chambered in .221 Remington Fireball. Nylon pistol grip stock, Redfield twist-style one-piece scope base with 1" rings. Overall very good
...Click for more info
Seller: Cabelas Reno
Area Code: 775
$849.99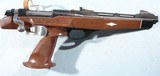 MINT REMINGTON XP100 OR XP-100 .221 REM FIREBALL BOLT ACTION PISTOL. "B" prefix serial number. "KQ-R" barrel date code. Mint condition and hardly fired at all it appears. Plastic s
...Click for more info
Seller: David Condon, Inc.
Area Code: 540
$825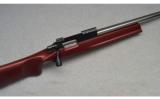 Seller: Cabelas Fort Worth
Area Code: 817
$1,599.99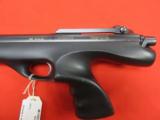 Remington XP-100 with a matte black fiberglass target stock, 15" heavy barrel, custom chambered in 416 Taylor, adjustable trigger, topped with a Redfield one piece base. Good condition over
...Click for more info
Seller: Jaqua's Fine Guns Inc
Area Code: 419
$1,225.00