Sorry! You're too late.
The Glock G30S Gen 3 Slim Frame .45 ACP 3.77" PH3050201 GI# 101436638 has been sold.
Click
here
to see what else is available by Elk County Ammo and Arms.
View other listings in this category....
Featured Gun Classifieds Glock Pistols - G30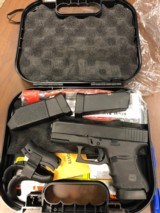 New in Box, Glock 30 GEN 4 Sub-compact 45 acp with 3 x 10 round mag's. Pistol has a matt black finish, 3.78" barrel. In Stock and ready to ship to your FFL !
...Click for more info
Seller: Adolfo Gutierrez D.B.A. Fine Gun Bank
Area Code: 281
$ 650.00 Plus shipping $ 25.00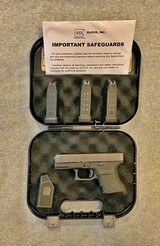 THIS IS A GLOCK 30S WITH A SLIMMER SLIDE THAT THE MODEL 30. THIS IS A BLUE LABEL GUN THAT WAS A LAW ENFORCEMENT ISSUE. IT IS IN EXCELLENT SHAPE AND COMES WITH 3 10 ROUND MAGAZINES. THE FRONT LOWER HAS
...Click for more info
Seller: TACEQUIP
Area Code: 843
$699 PRICE REDUCED
Glock Pistols - G30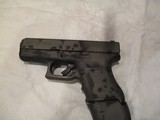 Glock 30 45acp w/ custom skull cerakote paint job. 1 flush 10 round mag and 4 extended 13 round mags.(three of the mags have grip extentions) Original Box and paper work.
...Click for more info
Seller: 41deer
Area Code: 208
$650.00 plus $10.00 shipping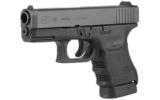 ***We ship our firearm nation wide where they are legal*** ***We do NOT charge a credit card fee*** This item for sale is a NIB Glock 30 Gen3 Sub Compact 45ACP for $569.99 + tax if you are an Indian
...Click for more info
Seller: TZArmory
Area Code: 866
$569.99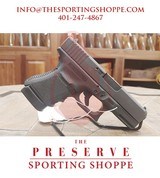 The GLOCK 30S pistol successfully combines a short frame (SF) with reduced grip size and a slimmer slide (S), with the powerful 45 Auto round. Its compact design and simple operation a
...Click for more info
Seller: The Sporting Shoppe
Area Code: 401
$800.00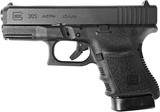 NEW Glock G30S Slim Pistol PH3050201, 45 ACP, 3.78 in, Rough Textured Frame Grip, Stainless Finish, 10 Rd MPN: PH3050201UPC: 764503822018 ****PLEASE CALL IN THE WITH THE SELLE
...Click for more info
Seller: DOMINIONOUTDOORS
Area Code: 540
$659.99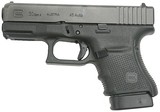 NEW IN STOCK READY TO SHIP! Glock 30 Gen4 Pistol PG3050201, 45 Automatic Colt Pistol, 3.78 in, Rough Textured Grip, Black Finish, Fixed Sights, 10 Rd MPN: PG3050201UPC: 764503762
...Click for more info
Seller: DOMINIONOUTDOORS
Area Code: 540
$649.99