Featured Gun Classifieds Ithaca Pistols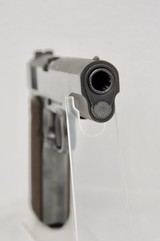 Item Description: Ithaca Gun Company U.S. Military 1911 5" 45 ACP made in 1945. Excellent condition with all stamps and markings visible. FJA Inspector Frank J. Atwood is visible.&n
...Click for more info
Seller: TAG Gun Shop
Area Code: 570
$2,500
Ithaca Pistols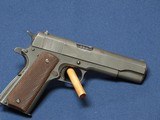 Seller: Crosnoe Guns
Area Code: 573
$2,250.00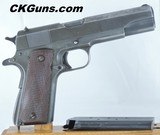 Inv. 7531 Ithaca U.S 1911A1, Cal. .45 acp, Ser. 1267283. A real holster queen. There are no pits, rust spots, rub marks or scratches other than the usual take down lever scratches. It is just
...Click for more info
Seller: The Yankee
Area Code: 201
$2095 SHIPPED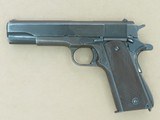 This is a very nice all-original and correct World War 2 Ithaca 1911A1 pistol brought home to the States after WW2, thus avoiding the U.S. Military's Arsenal Inspection/Overhaul process. We have
...Click for more info
Seller: Antique & Modern Firearms, Inc.
Area Code: 859
$2,495.00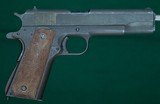 Ithaca --- 1911A1 Pre-production Prototype --- .45ACP. 5" barrel. Parkerized. Left side of slide stamped ITHACA GUN CO., INC / ITHACA, N.Y. No marking on right side of slide. Right side of
...Click for more info
Seller: Hallowell & Co.
Area Code: 406
$6000.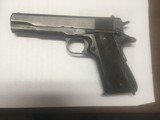 Nice all originial condion Ithica A-1 1911 SERIAL # 1873684 MARKED US ARMY Stamped FJA FRANK J &nb
...Click for more info
Seller: freedom01
Area Code: 314
$2295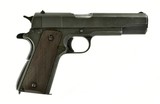 Ithaca 1911A1 .45ACP caliber pistol. WWII U.S military pistol. Bore is very good with strong rifling. Very good overall condition.
...Click for more info
Seller: Collectors Firearms
Area Code: 713
2,195.00
Semi-automatic pistol, .45 ACP Cal. 5" barrel. National Match. Parkerized. Between 1942 and 1945, Ithaca Gun Company made 382,000 of the .45 caliber Model 1911A1 pistols for the U.S. military.
...Click for more info
Seller: Freedom1
Area Code: 936
$1695.00