Featured Gun Classifieds Left Hand Handguns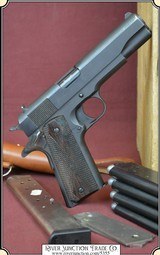 This is a Very Nice, Lightly used COLT 1991A1 Series 80, Semi Auto Pistol Chambered for .45ACP. Manufactured in 1995. The gun has a 5" Barrel with a bright, clean bore. The
...Click for more info
Seller: River Junction Trade Co.
Area Code: 563
WAS $1,595.00 >>>>--------> NOW $1395.00
Left Hand Handguns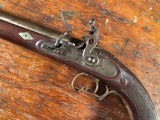 *SALE PENDING* Jeremiah Johnson Trading is one of the most experienced and trusted dealers of antique arms with over 40 years of collecting. We also specialize in antique cars & petroliana, Revo
...Click for more info
Seller: Jeremiah Johnson Trading
Area Code: 860
$1,500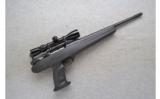 This Savage Model 510 is a left hand short bolt action with right hand ejection pistol in .308 Win. Cal. It has a 14 inch barrel plus a muzzle break. It is outfitted with a Bushnell High C
...Click for more info
Seller: Cabelas Richfield
Area Code: 262
$699.99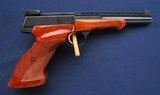 Just a beautiful .22 pistol here. Big left handed palm swell to the old school target thumbrest grips. Stunning matching wood on the grip and fore end. Nice blue with just a couple o
...Click for more info
Seller: The Firing Line
Area Code: 303
$949.95
Beretta 694 Sport, 12ga, 32" Left hand, brand new in factory hard case. Brand new model! Sn is ST015xxR. Email me if you would like these pics sent to you, they will come through bigger and bette
...Click for more info
Seller: Michael Murphy & Sons
Area Code: 316
$3,999.00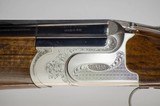 For sale is a brand new Caesar Guerini Invictus I Sporting with 32″ standard rib sporting barrels. Left handed stock. 6 MAXIS competition chokes and Caesar Guerini hard case come standard. In
...Click for more info
Seller: Michigan Shooting Centers
Area Code: 248
MSRP $8,650 / BEST PRICE ON REQUEST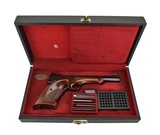 Browning Medalist .22 LR caliber pistol. Scarce left-hand target model, made in Belgium. Excellent condition with case and weights.
...Click for more info
Seller: Collectors Firearms
Area Code: 713
1,850.00